The custom packaging process requires a choice of lamination method to enhance the appeal. This is where we hear about matte and gloss laminations. It might seem like a small decision. Yet, it is actually one of the most important steps in the printing process. In fact, choosing the one that suits your packaging needs will benefit your business in the long run. But which is better for product packaging? Let's know the difference between matte and gloss lamination and which one to choose!
A Brief Intro into Lamination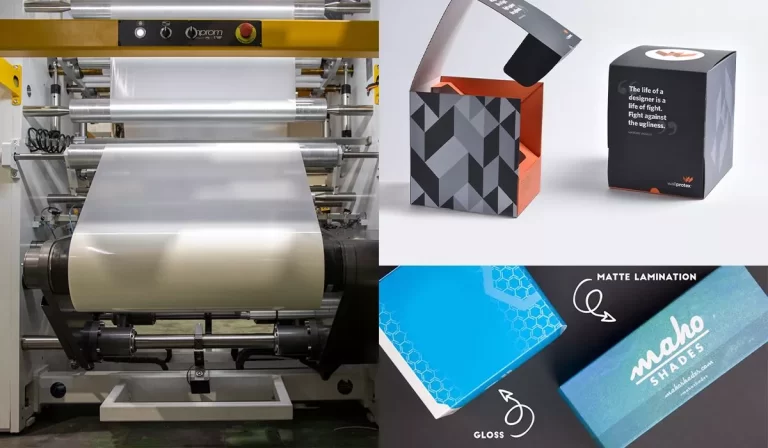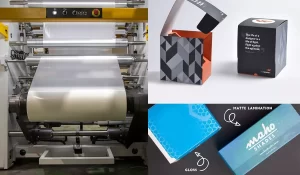 Lamination is the process of applying a clear plastic film to your print. This tactic aims to make it stronger and more durable. Lamination is usually applied on both sides to form a kind of protective shield around the work.
What's more, laminating a material means adding another layer of material for reinforcement. The idea is to improve performance in one or more ways. Various types of laminations will help you enhance the packaging appeal. Two popular options are matte and gloss lamination.
How About Canvas Lamination Vs. No Lamination?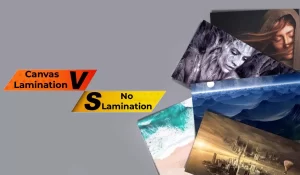 Canvas printers that laminate the canvas use a thin layer of plastic or similar material to protect the canvas from any threats.
As a result, lamination helps make the colors in product packaging designs "pop out." This technique is ideal for products that are frequently handled by humans.
What Is Matte Lamination?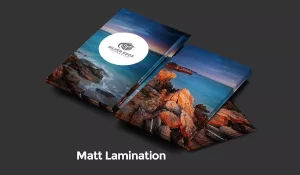 Matte lamination (see example: matte pillow lamination) creates a softer, more natural look. This technique doesn't reflect much light. Hence, it will make the packaging easier to read. The colors will look less vibrant in the matte laminated packaging. Plus, you will not find much contrast. This is a great option if you want to deliver a subtler effect through your packaging. Another excellent feature is that the matte lamination comes with a soft texture that feels velvety while protecting your product packaging.
The Practicality of Matte Lamination
The less reflective surface of matte lamination reduces the intensity of colors. Thus, creating a more subdued and restrained palette. You will see less contrast with darker colors and an overall softer look. You can play around with your color palette to avoid uninteresting designs to stand out from your competitors and attract consumers.
What Is Gloss Lamination?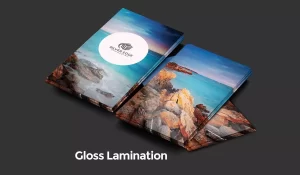 Gloss lamination provides a shinier look and enhances vibrant colors (see an example of gloss lamination packaging boxes). It is often used in marketing items as it adds an air of sophistication and professionalism to the work.
Whether you use CMYK or PMS, the glossy lamination will make the colors more vibrant. So, if you are looking for something that stands out in the store, gloss packaging will stand out.
The Practicality of Gloss Lamination
Gloss laminate is durable as it repels dust and dirt. Even if dirt adheres to the surface, it is easy to wipe off and protects the product well. This lamination conveys a premium feel, and dings are more visible in a bright retail environment. Eventually, the brightness and sheen of the finishing can overshadow the subtleties of effective packaging design.
Matte Vs. Gloss Lamination – When Should You Use Them?
The main point to consider is that a matte lamination absorbs light, while a gloss lamination reflects light. Both types of lamination provide durable protection against handling. However, sometimes one has to take precedence over the other. In this regard, you must note that the final product's appearance will depend on what you want the packaging to do when exposed to light.
A matte lamination printing will be best for the following:
The product is directly illuminated. This makes the packaging easier to read from a distance and avoids glare.
Standard retail packaging. Laminations can withstand some handling, but matte lamination, in particular, can be damaged by scratches and scuffs from movement.
You want your products to look professional and elegant
You need to deliver muted or subtle colors
Meanwhile, gloss lamination will be best if:
You take packaging very seriously. Gloss lamination provides an extra layer of protection against scratches and smudges and wipes off easily. Various types of water-based coatings are also perfect for preventing fingerprints. So, if this is a key requirement, also consider paint options during the packaging process.
You want the color to stand out without worrying about glare. In most cases, gloss lamination is cheaper than matte.
Matte Vs. Gloss – What to Consider When Choosing the Best One?
Choosing the best lamination to apply to your packaging can be challenging. Yet, it is not impossible to do either. Below are some points to consider when choosing the best lamination you should apply.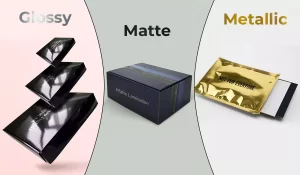 Consider How You Want Your Packaging to Feel and Look
Which is better, glossy or matte lamination?
The answer is always, "it depends."
Yes, it depends on what kind of impression you want to give customers, apart from durability and performance.
At its extreme, a product in matte packaging can be bland, cold, unloving, and boring. For instance, the soft, classy, and subdued look of matte lamination can make some colors look dull and dark colors can look dull. Even the bright colors don't run out of the packaging like they are matte. The subdued coloring certainly creates a sophisticated atmosphere. However, at the same time, it softens the vividness of the packaging and basically tells us to "act calmly."
Depending on the impression you want to create, customers can experience a kind of visual overload. Conversely, excellent gloss lamination offers the opportunity to create very bright centerpieces. This grabs attention in loud, noisy, and bizarre ways.
Of course, this depends greatly on your color combinations, whether your production is digital or offset. You can experiment with different color combinations and laminate styles until you find a combination that speaks to you and your customers.
What About Metallic Lamination?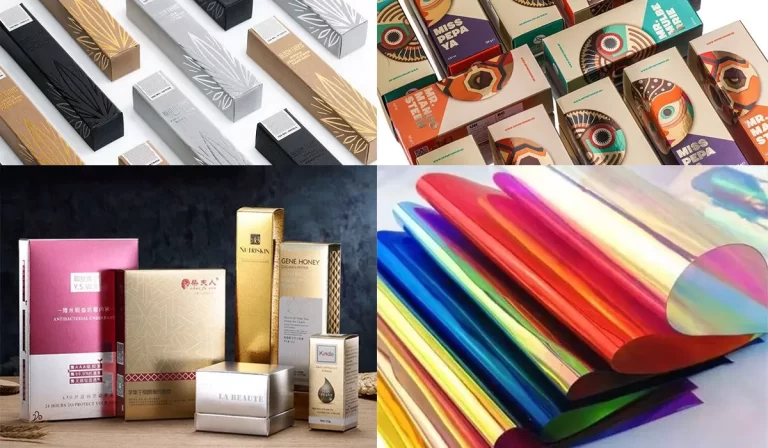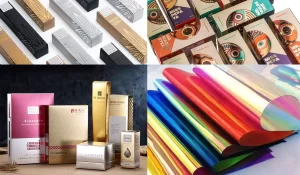 Metal laminates are made by pressing metal foil together with a core sheet of kraft paper filled with phenolic resin. The bright, reflective surfaces of the lamination bring a modern decorative appeal to your interiors. This will eventually give your ambiance a modern and urban look.
Ultimately, lamination must balance the impression you want to create with the durability and "presence" you want in your packaging.
Other Design Considerations
Matt lamination or gloss lamination is just one of many choices made during the lamination process. Other considerations are: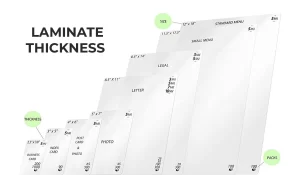 The stiffer the pressure piece has to be, the thicker the laminate will be. On the other hand, pieces that need to be flexible and pliable should be no thicker than three mils.
The edge type of your packaging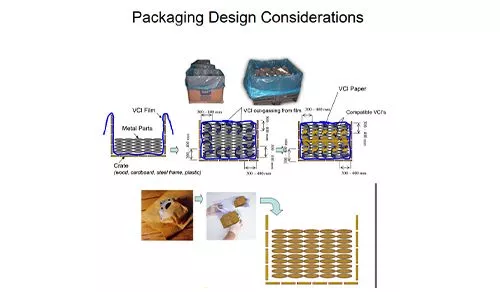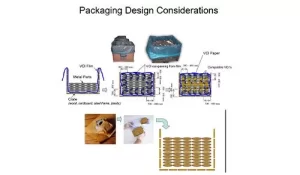 Both sides of the laminate extend beyond the edge. You can use the flash edges when potential contamination is not an issue. The choices here are square and round. Thick laminations can have sharp right-angled corners, which can be a safety hazard. Thick square corners are not suitable for difficult materials. Meanwhile, rounded corners are generally safer and provide a softer look and feel.
Which Option Is Best?
Ultimately, lamination is a personal preference, and you can decide it when you see and feel the packaging firsthand. You must also understand how customers feel when they receive your product.
From concept to creative design to delivery, get the best supplier that offers a wide range of innovative packaging options. You can work with experienced companies, such as Silver Edge Packaging, that can create packaging mockups with different laminations. This way, you can compare and contrast finishes yourself before placing a bulk order.
How to Make Laminated Paper Not Shiny?
You can do this by combining the best-of-both-worlds scenario. For example, applying matte lamination to a glossy label makes the barcode easier to scan. This allows the user to overwrite it manually.
Some people may find matte lamination boring. However, adding a glossy laminate over a matte label can give the packaging a glossy coating and a more complex look.
In brief, both matte and gloss laminations are a great way to add a finishing touch to any packaging design. Each lamination will help you create the perfect look and feel.
Final Ideas
There are many different types and textures to choose from when it comes to lamination. You might see the difference in action, but you should consider how your customers see your products before making the final decision. New packaging design can help your product stand out and deliver an important message to customers. Both matte and gloss lamination help you control the color, feel and look of your packaging. Eventually, they both give your products what they need to succeed on shelves.
---
FAQs
1. What is lamination?
Lamination is the process of applying a clear plastic film to your print.
2. What is matte lamination?
Matte lamination creates a softer, more natural look. This technique doesn't reflect much light.
3. What is gloss lamination?
Gloss lamination provides a shinier look and enhances vibrant colors.
4. Which is better, glossy or matte lamination?
It depends on what kind of impression you want to give customers, apart from durability and performance.