Everyone uses stationery daily. Students and business people are the biggest consumers of these products. Students use stationery such as pencils, erasers, palettes, brushes, paper, and bags. Meanwhile, business people use stationery such as business cards, letterheads, folders, invitations, and greeting cards. All these stationery items should be protected to extend their lifespan. Oil and watercolor paints, for example, can be ruined by moisture and extreme weather. On the other hand, office equipment should be attractive to make a good impression on others. This is where you need effective stationery packaging. So, if you are just starting your small stationery brand, below are 14 ingenious packaging ideas for small businesses!
Five Essential Stationery Packaging Ideas for Students
If you are targeting student customers, you would love to try out these 5 essential stationery packaging ideas below!
1. Rectangular Packaging Design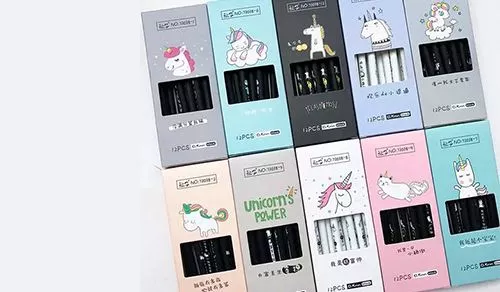 This simple rectangular box holds pens and a stack of paints. It helps you keep your crayons organized. This way, those students can find things easily and avoid headaches.
You can apply various printed designs and colorful labels to decorate the box. Additionally, writing your company name on both the pen and the packaging is both aesthetically pleasing and effective.
2. An Airtight Container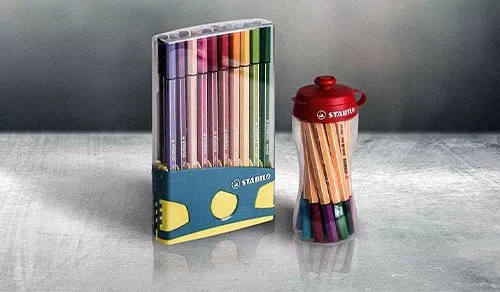 This packaging design helps store colored, oil-based, and liquid items. This design will ensure the items are not messed up if spilled. Plus, it also helps keep them organized and avoids the possibility of mixing them up.
3. Easy-to-Carry Packaging Design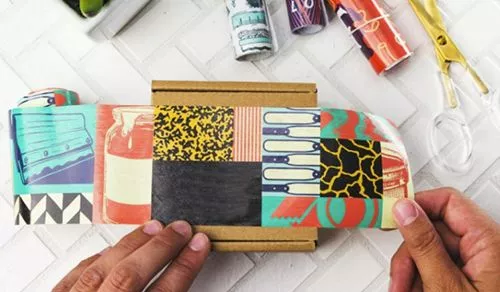 Most stationery items can be difficult to carry. In fact, some of them require extra bags, which is frustrating for most student customers.
Well, you can eventually design the packaging for easy portability. For instance, attaching rubber bands with geometry and grips to the swatch gives it a more appealing look.
4. Go with Tubes for Graphic Paper and Art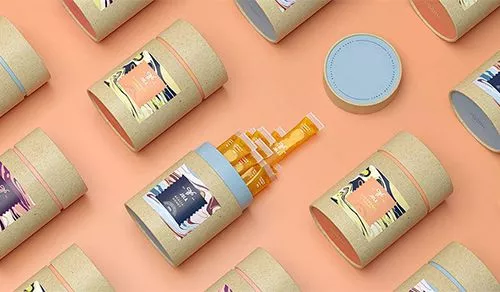 Popular in many college dorms and as gifts, posters and wall art are popular all year round. Wall art is in high demand, whether it is sold directly by a stationery store or customized by an online marketplace. However, packing your mural or poster to be smooth during shipping can seem like a chore. Additionally, most posters are too large to be wrapped in a protective envelope or cardboard. Thus, they might wrinkle during shipping. Well, the last thing poster designers want is to see their customers disappointed with a damaged mural.
This is where packaging tubes come into play. You can get it from sturdy cardstock. These hollow tubes will hold your posters in a roll. Accordingly, they will prevent creases and wrinkles from forming. Plus, many poster tubes have storage that both suppliers and customers can access and reuse.
5. Game Add-Ons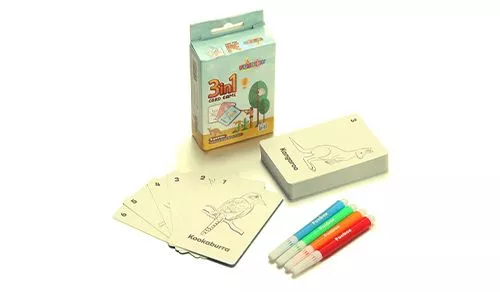 You can add a little game when designing stationery packaging for students. For example, you can fill the box with games and puzzles to attract more students to the pool. This marketing trick will also help to revitalize your business.
How About Stationery Packaging Ideas for Business People?
If business people are your target market customers, you need to have a different strategy in your stationery packaging. Let's have a look at some ideas you can try out!
6. Display Your Brand Identity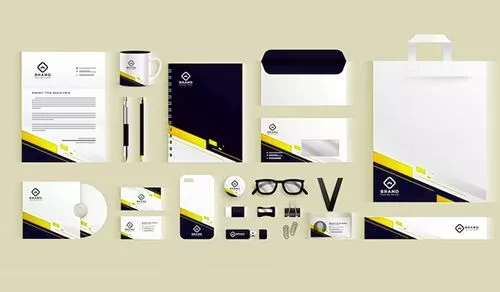 You can display your brand identity on the stationery packaging. This design is perfect for business cards and envelopes for business communication. You can advertise your company when customers see the company logo or letterhead on the box. Additionally, this helps specific target groups.
7. Build a Positive Business Image with Luxury Packaging Design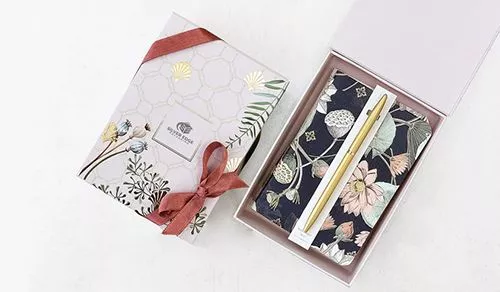 Simple product packaging for office supplies can help improve your business image. A unique design that exudes luxury can leave a good image of your company in front of other companies.
Many small businesses use this luxury stationery packaging to convey a positive image of their company to their customers and business partners.
To achieve this idea, you can try out the following:
Use high-quality files with a pleasing aesthetic
Go for custom-printed watermarked letterhead
Fancy envelopes and other materials will show others your business class
8. Perform Your Product Promotion Through Packaging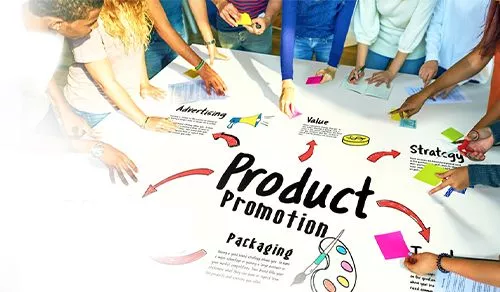 Indeed, you can use your packaging for communication outside the company. Of course, people inside the company already know about your products and services.
Thus, performing your product promotion through packaging is a useful technique for promoting your business or company.
For examples of this idea, you can try out:
Embossed invitations and envelopes for corporate customers
A nicely printed folder to impress your customers and business partners
9. Custom Stationery Packaging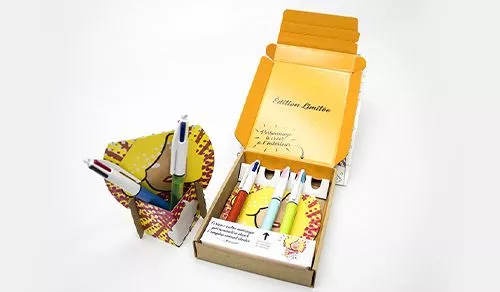 Custom stationery packaging is a smart technique to build trust with your employees. This trust binds the company together and helps set it on the path to success as a whole.
The best thing is that this will also help you manage things better. How?
Stationery products can be approved for different employees or departments with records of assignment dates and product counts
It helps streamline the daily operations within the company
Customizing file themes can help you organize your various project records in an organized way
10. Create a Simple Yet Striking Display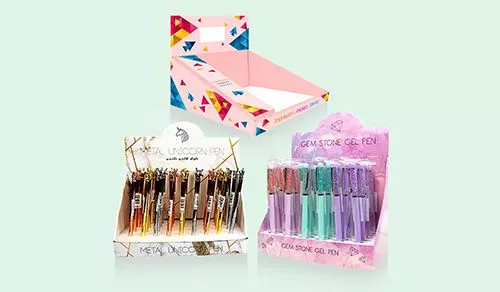 The best way to make your stationery items stand out is to create a counter display that presents your items. Most importantly, you need a display that makes your items visible and, at best, accessible.
Even for very small and simple stationery, imaginative graphics and durability can make a big difference to customers. Thus, creating a personalized counter display box to show off your stationery items is worth trying!
11. Create a Straight, Clean Packaging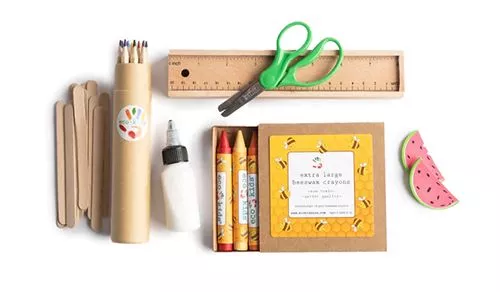 Unfortunately, not all stationery items will be suitable for presentations. Think of some items that can easily fall off or not stack. In such cases, your packaging selection must be brilliant. For this, you need a basic design that doesn't interfere with or miss a grip. On the other hand, you also must focus on the items rather than the box.
12. Storage Grade Paper Organizers and Boxes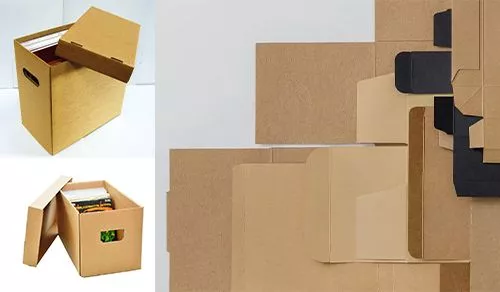 Quality stationery starts with paper, whether it is work, school, or just a little doodle. Many stationery stores spend a significant amount of time creating their own stationery solutions, such as business cards and custom stationery development.
But what is the best way for brands and stationery retailers to pack these items?
Fiberboard can be the perfect material for packaging some items such as:
Business cards
Spare paper
And other stationery items
Fiberboard is made up of small particles of wood glued together. This packaging design offers a greener way to make lightweight yet strong cardboard. You can get it available as business card boxes or rigid display boxes.
The best part? These packaging solutions provide a reliable way to ship and store paper and cardboard items easily.
13. Invest in Quality Packaging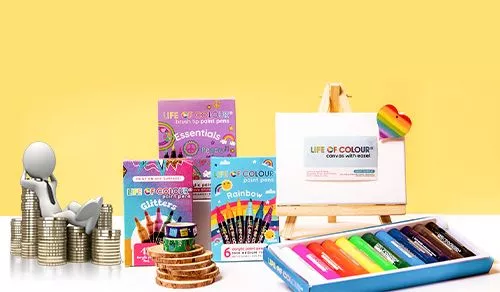 Stationery such as pencils, pens, and paints can be a thorn in the side if you cannot pack them properly. If you store these items in loose packaging for shipping, they are much more likely to be damaged in transit. In the end, this will result in an inky mess at the customer's doorstep.
To avoid this issue, make sure your store or facility is well stocked with packaging supplies. The durable stationery packaging will help you keep all your stationery items safe.
For instance, packaging ideas such as cardboard packaging and foam bags can protect delicate and delicate items from the shocks of shipping.
Alternatively, consider using a shipping box if you are shipping a relatively small number of items. The box comes in a lightweight, yet it is sturdy and easy to assemble. Thus, it will help you save a lot of time and energy on custom packaging. Above all, its strength means your stationery items will arrive in the perfect condition they deserve.
14. Get Excellent Quality Stationery Packaging from a Reliable Packaging Company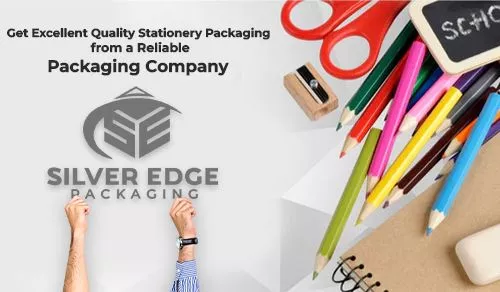 Last but not least, a reliable packaging company is your place if you are looking for high-quality packaging solutions for your stationery. An expert company such as Silver Edge Packaging offers a wide range of products such as mailers, wrapping paper, and boxes to meet all your packaging needs. Plus, all of its products are made from high-quality materials. Don't forget that you will also get complete customization options!
Wrapping Up
Indeed, effective packaging will help you start your small stationery business easily and quickly. Hopefully, the ingenious stationery packaging ideas we revealed here will help you design the right packaging. After all, don't you think that your exclusive stationery items deserve the best packaging?
Have a good day ahead!
---
FAQs.
1. What are essential stationery packaging ideas for students?
Rectangular packaging design
an airtight container
Easy-to-carry packaging design
tubes for graphic paper and art
Game Add-ons
2. How to build a positive business image with luxury packaging design?
Use high-quality files with a pleasing aesthetic
Go for custom-printed watermarked letterhead
fancy envelopes and other materials that will show others your business class
3. Why Custom stationery packaging is a smart technique?
This packaging builds trust with your employees and binds the company together.
4. What is fiberboard?
Fiberboard is made up of small particles of wood glued together. This packaging design offers a greener way to make lightweight yet strong cardboard.