We all know that both branding and marketing are two of the most important aspects of any type of business. On the other hand, we know that most companies use their own methods to drive their business. Yet, your brand can greatly benefit from personalized thank you gift bags. How? Let's discuss this further!
Reasons to Provide Your Products in Custom Gift Bags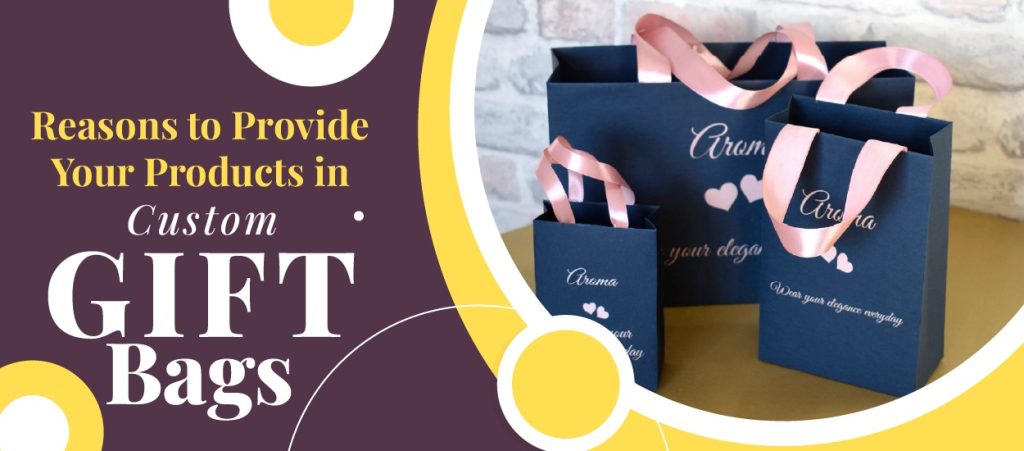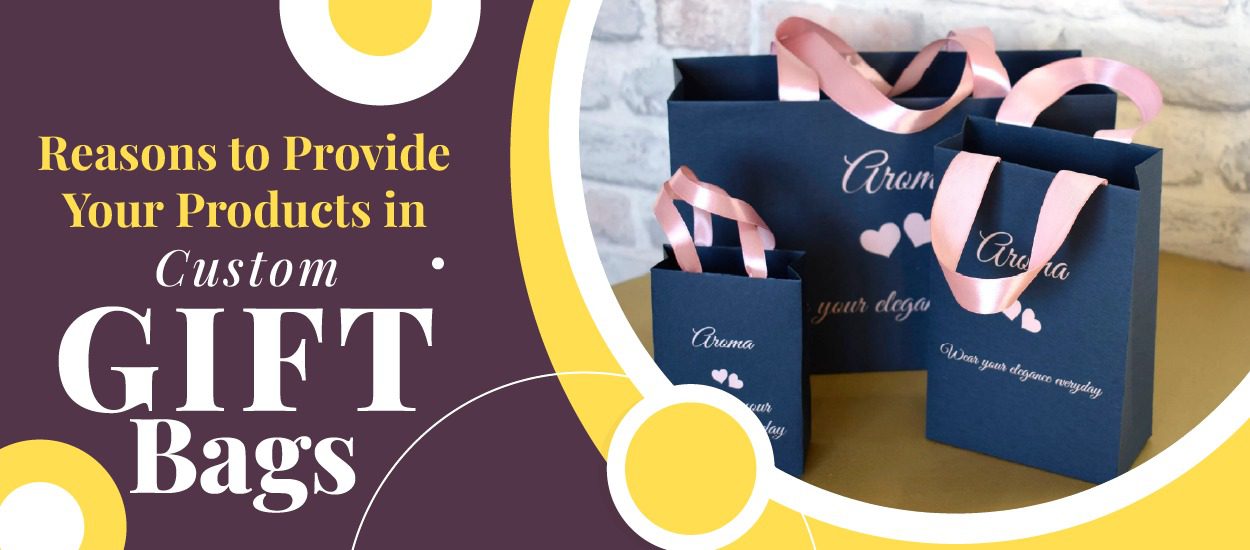 Any brand needs to reach out to prospects and make a first impression. This is one of the reasons why many brands use custom gift bags and custom gift boxes as a way to stay ahead of the competition. After all, we know that personalized gifts are much better than regular gifts because they give meaning to customers. Speaking of reasons to use personalized thank you gift bags, below are some of the convincing ones.
Help to promote your brand
Attractively designing your custom gift bags will help you promote your products. In addition, personalizing these bags will help you increase brand awareness in the market. Before designing the bags, you should research your customers' personal favorites. Not only will this effort promote your brand. More than that, it will also give your customers a personal touch that they will definitely love.
Economical gift solution for your customers
Without you realize, paper packaging bags can be very economical. In fact, these bags will not cost much, whether in a material or printing context. Most of the materials to produce the bags, such as paper, are lightweight and easy to carry.
The best approach to promote your brand name at trade shows
Trade shows can be the most important event for any business. In these events, you will get to acquire new customers. You can take advantage by presenting lovely personalized thank you gift bags at trade shows and giving them to your potential customers. This marketing technique will surely help you to reach out to more customers within seconds.
Attract new customers easily
Custom gift bags will help you to attract new customers for your brand. When you start giving a personalized gift, it helps spread your brand's message. Far better, these bags will help you to increase the customer base. Most importantly, it will improve the image of your products as well.
Help to build new relationships and improve existing ones
These personalized thank you gift bags will help you establish a new professional relationship. More than that, these bags will also be very helpful in effectively improving your existing business contacts. The best part is that you can apply your original design ideas to your gift bags to make them look impressive.
Gifting bags to loyal customers is worth it
Your business can benefit immensely by retaining long standing customers. Therefore, providing custom paper packaging bags is a great way to maintain a business relationship with existing and loyal customers. In addition, your business partners will surely appreciate your gifts and consider them souvenirs.
These personalized thank you gift bags serve as free ads for your brand. Most importantly, these bags will help you present your business extendedly. Far better, these outstanding bags will be the most effective tools to improve your relationships with your beloved customers.
Unique thank you gifts bags serve as an effective marketing tool
Another significant benefit of using unique thank you gift bags is that they work well as a very effective marketing tool. The more the average person sees your brand, the more reliable the business they choose. Providing your customers with personalized bags with your brand logo will also promote your business. Customers who leave the store with these bags will eventually behave like walking ads for your brand. This way, the bags allow your brand to take advantage of the huge base of potential customers in every bag you sell.
For example, if you wrap customers' purchases in custom-printed paper packaging bags, people can see the bags until they get home. Then, they will also keep the bags safe and reuse them later for various reasons.
Boost your brand image
Regardless of the company's profit margin, people generally associate custom gift bags with luxury stores and boutiques. Yes, if you wish to take your brand to the next level of success, you will need the support from these custom bags. This should be closely related if you decide to update your brand image, renew the website, or perform similar activities.
When it comes to designing your bags, you need to create them not only for your existing customers. More than that, you need to design the bags for customers you want to have. Or else, if you want to attract more business clients who regularly attend meetings, conventions, and so on, then give them lovely bags they can use.
Tips for Personalizing Thank You Gift Bags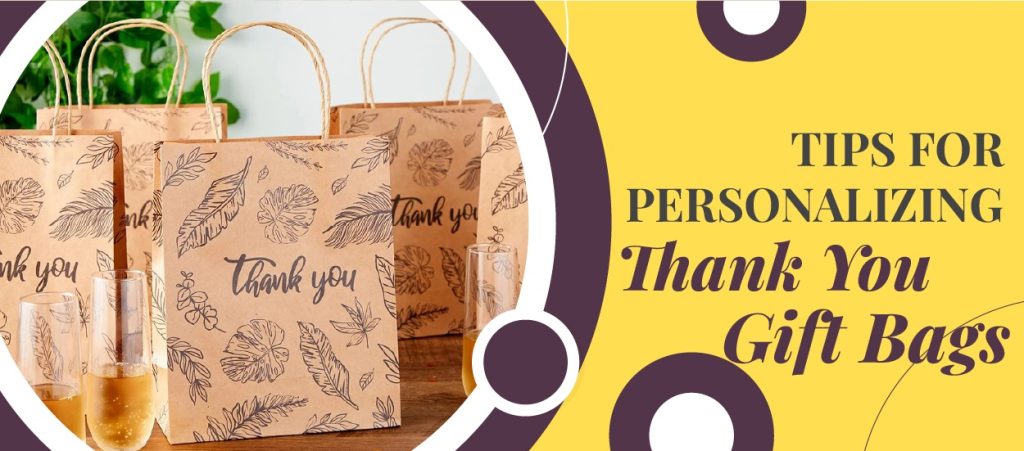 Now that you know what benefits you can get from personalized thank you gift bags, you must be excited to do this. So, let's check out some tips below!
Create stylish bags for gift decoration
Gift decoration is very important as it looks unique and stylish when you carry it with you. Your customers will be impressed just by looking at the stylish bags before they even open the gift. This effort will eventually enhance the value of your gift products. Far better, the bags will help enhance the attractiveness of your products. By designing your custom gift bags, you can apply different types of customization options.
Perform brand promotion through personalized thank you gifts bags
Personalized thank you gift bags can be made of plastic. On the other hand, the bags that are made of paper will be very lightweight and recyclable. Another great thing is, these bags will also be biodegradable. Hence, you should not worry as they will not pollute the environment. At the end of the day, the market customers will start to purchase your products and trust your brand.
In addition, if you run a gift shop, you can promote your shop with a gift bag in a stylish shape and design. Various sizes of bags can be customized. Then, you can display them on the counter for customers to purchase with the gift.
As a result, these bags will help to promote your brand and increase your store's sales and profits. Whether you are selling online or in a local store, you will love to use these beautiful bags to deliver your products to your customers.
Apply event theme printing
All guests want to give a gift to the party they attend. Be it an engagement, birthday, Christmas party, New Year's Eve, or other events, they all have specific themes and colors associated with them. Let's take the Christmas event for example. This event comes with a red and white color associated. You can eventually print the colors and Christmas design on your bags through customization.
Theme printing will make your bags look very catchy. Hence, you will not need gift wrapping as you apply custom printing. Better yet, theme printing can help in the promotion of your brand in any event. You can easily pack products like cosmetics, apparel, or edibles in these lovely theme-printed bags. This way, you open up a big opportunity for your brand to advertise itself at a specific, memorable event.
Design black colored bags for expensive gifts
Without any doubt, expensive gifts need to look classy. Otherwise, they will not satisfy the receivers. Your custom gift bags should not serve only as product packaging. Instead, they also need to convey a sense of luxury. For this reason, designing black-colored bags can double the appeal of your expensive gift items. Before opening the gifts, these bags will send a message of class and luxury to the receivers.
Make trendy thank you gift bags for party favors
Many items such as sweets and chocolates are distributed by parents and elders at children's parties. It would be best if you had durable bags that can carry multiple small items such as candies, chocolates, and other cute items. A boring-looking bag will never be a good idea as kids will not get excited about their favorite items in the bag.
This is where you need to customize your thank you gift bags in bright colors. Even better, you can also apply a very attractive print design and handles. By doing this, the bags will look trendy. Another great thing to customize the bags is by adding die-cut windows. Thus, those children can see the items inside the bag and get more excited.
Wrapping Up
Indeed, personalized thank you gift bags offer many benefits for your business to get. Yet, you will need to design them properly if you want to get perfect results. This is why you need to work with a proficient packaging company such as Silver Edge Packaging. Our packaging experts are proud to provide you with the best solutions in designing the bags that will grab more attention. Contact us now!