In this hyper-digital world, we can see how technology is evolving rapidly in every business field. Well, the toy industry also follows this disruption until the next one. This means that toys in the future will be integrating technology in terms of its products. Accordingly, technology and innovations aim to contribute to children's development and entertainment at the same time. Thus, we will see some growing trends in toy products that embrace this goal. Well then, to understand more about this, let's explore the future of the toy industry!
Toy Trends 2024
To enter the toy market industry that is influenced massively by technology, toy brands need to have a grip on the trends in 2024. So, let's find out!
Entertainment Update
With licensed toys and games accounting for 31% of total toy sales, we can highly anticipate movie and TV/streaming releases to impact the toy market. For this, more studios are capitalizing on evergreen toy and kids' entertainment brands with refreshing new takes for the "big screen." For example, we can see Barbie, Teenage Mutant Ninja Turtles, Guardians of the Galaxy, Spider-Man, and more.
Accordingly, in toy aisles, this will translate to new playthings and opportunities for innovation on shelves. Plus, streaming services, digital worlds, and gaming will also continue to invite more toy brands to bring the most popular properties to the toy aisles.
Back to Basics
About 79% percent of U.S. parents view playing toys as an important form of self-care. In addition, while 77% of parents used toys during the pandemic to help their children with social-emotional learning, about 92% of them are still doing the same today.
Basically, self-care can appear quite different to each person. In the toy space, this concept is taking shape across a range of toy products that teach healthy habits. What are they?
Mindfulness
Good sleep habits
Increased social-emotional awareness
Introduce kids to new hobbies
Help families find joy through classic play
Environmental Concerns Influence Toy Up Industries
"Your kids' toys might be able to kill our planet." Well, this is a message that many parents today are starting to adopt and, thus, they demand action from toy brands. After all, although most toy products are made of plastic, only a few toys are recyclable. In fact, some experts suggest that the Toy Business produces over 1 million tons of plastic waste annually. This is where toy brands need to start using 100% recycled, recyclable, or bio-based materials in their products and custom toy box.
Play Smart
These days, most parents know that playtime is highly essential to kids' learning and development. Hence, about 81% of parents are likely to make sure they buy at least one toy with educational value. In addition, 2 in 3 parents, or we can say about 65% of them, consider how the toy they choose helps build the skill set of their kids.
For example, parents love to give their kids toys that can teach them beneficial skills like
Cooking
Sewing
Baking
Cleaning
Entertainment Everywhere
Many kids today continue to take a cross-platform approach to media consumption. Responding to this, about 66% of parents now report that social media and digital content influence the types of toys their kids want.
For toy brands, this means new licensing opportunities and a springboard for emerging trends in play. For example, we can see fidget and sensory play videos on TikTok. Moreover, from Netflix, Disney+, and YouTube, to the growing mainstream popularity of gaming, we can see seemingly endless new channels of opportunity for toy brands to tap.
Everyone Can Play
Yes, playing with toys is for everyone and the numbers prove it. In the future, kids will not be the only ones making out toy wish lists. Instead, toy-spending trends indicate adults (kidults) enjoy playtime just as much as their kids.
Well, we can see many parents who purchase board games in custom board game boxes for about 52%. Plus, some collectibles or fan items are sold over 48% among their most sought-after categories. What's more, 67% of U.S. grandparents are looking for toys they can enjoy with their grandkids when gift shopping. Thus, we can say that these playthings with cross-generational appeal will continue to resonate.
The Trend of Surprising Unboxing
Have you watched the trend of blind box packaging videos on YouTube?
Well, the concept is fairly simple actually, where the toys are boxed in such a way that kids cannot see what is in the box until they unbox it.
Or else, have you seen a YouTube video of a young child unboxing L.O.L toys and playing with them? This video has gained more than 100 million views!
Yes, many toy companies are now creating incredibly elaborate packages to provide the unboxing surprise for kids. Hence, this trend of surprising unboxing will keep trending in the future.
The Booming of Toy Subscription Services
Some research shows that people in the US spend $6,500 on toys over a child's lifetime. Well, toy subscription services are taking advantage of this fact. The services offer an alternative business model that has been already consuming traditional toy companies' market share. So, the basic concept is that parents rent toys like a Barbie in a Barbie subscription box, for example, instead of buying them.
The best part is that this approach appeals to environmentally-conscious parents. In other words, they can cut down on the waste that discarded toys create.
The Growth Prospects of the Global Toy Packaging Market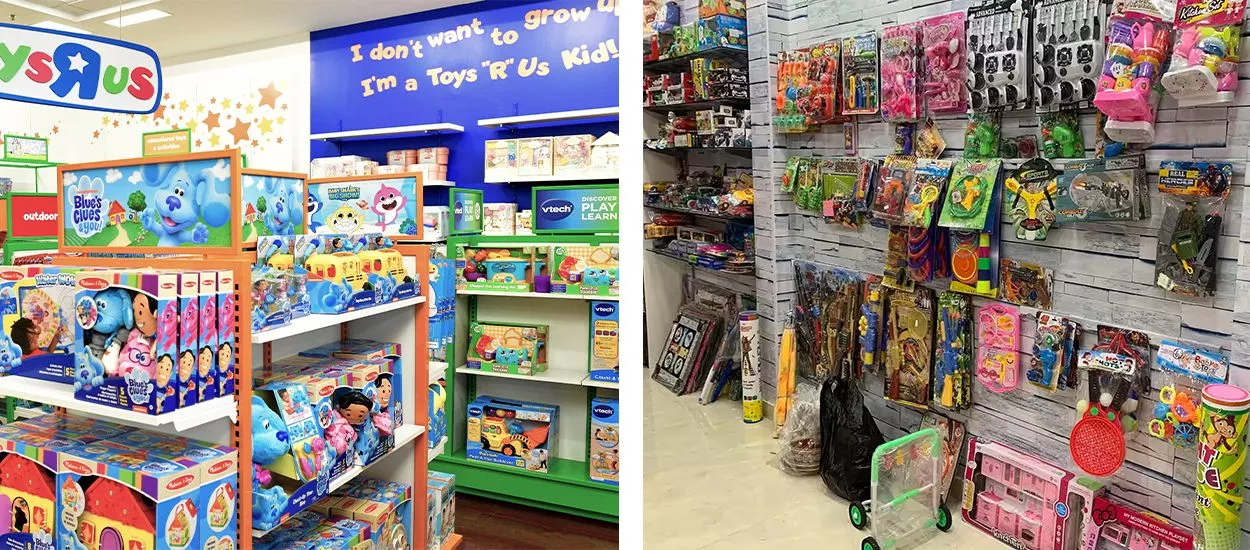 Now, many toy brands are wondering what will be the growth prospects of the global toy packaging market.
Well, the global toy packaging market in 2021 was valued at $9.4 billion. Of course, the sales are expected to increase at 4.9% over the forecast of 2022 to 2032. In addition, research has mentioned that the demand in the toy packaging market is expected to reach $15.9 billion by 2032.
Furthermore, the forms of shelf-ready toy packaging like boxes, bags, trays, and more will be highly available. Plus, more toy brands will be focusing on sustainable packaging solutions they can get from reliable suppliers like Silver Edge Packaging.
The Reliable Distribution Channels in the Global Toy Packaging Market Share
Which distribution channel accounted for the highest market share in the global toy packaging market share?
According to the report by Future Market Insights (FMI), e-commerce is expected to boost the demand for toy packaging in 2032. In addition, with the advent of e-commerce platforms, there will be a high demand for convenient shopping among customers. Hence, we can confidently say that e-commerce will emerge as the leading distribution channel in the global toy packaging market.
Which Countries Have the Largest Market Share in Toy Packaging by 2024?
Based on surveys, the US is projected to hold a market share of 22% in 2022, followed by China, Japan, and Germany.
However, the market share of these countries can easily change in 2024 based on various factors such as:
Preferences of customers
Competitive landscape
Innovations for toy products
Regulations concerning the environment
Yet, if we see the current trends, we can assume that the major players in the toy packaging market in 2024 will be the US, China, Japan, and Germany.
What Is the Expected Incremental Opportunity for the Toy Packaging Market?
Speaking of the expected incremental opportunity, the global smart toy industry statistics are expected to hit around $69.9 billion by 2026. Moreover, the statistics also included the increasing prominence of the Internet of Toys concept, which are toys that connect to the Internet.
What does this mean?
This simply means that we can expect an increased flow of data, which comes with an ever-increasing set of security concerns.
So, how toys will change in the future?
Given these variables, it is not easy to accurately forecast smart toys future. However, we can look at some specific areas that are likely to become focal points in this journey.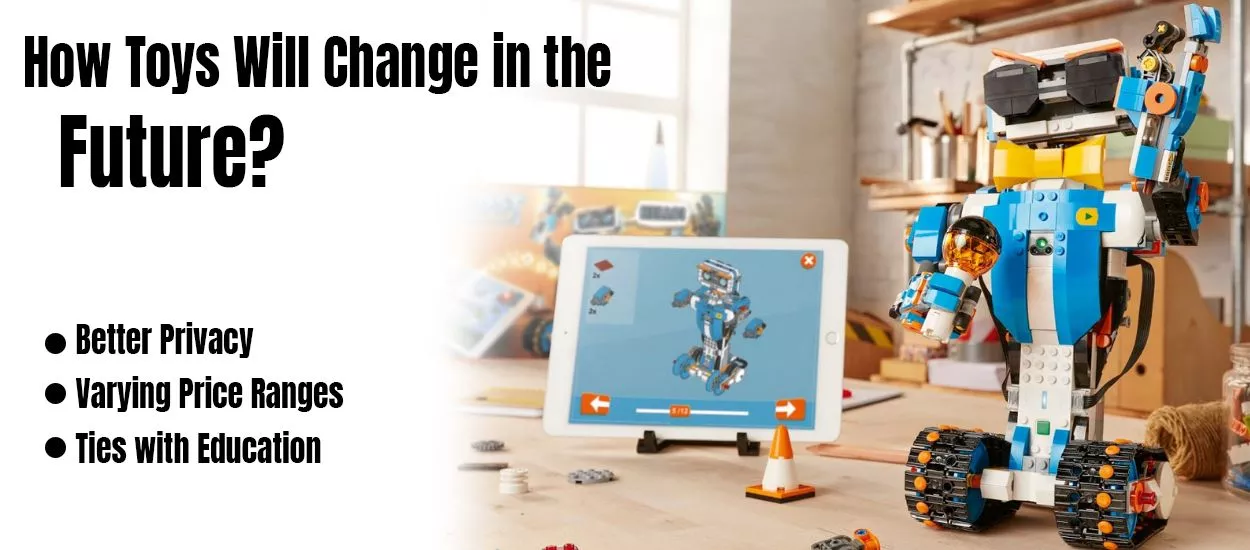 Better Privacy
No doubt, we are living in a generation where parents are comfortable with technology. On the other hand, they are also increasingly concerned about their children's security. Hence, this will become the most essential selling point in the explosive growth of next generation toys.
At the moment, while many brands are still not actively advertising or explaining data security measures they will soon have to. Thus, we have to get ready to see this feature scatter brand communications and identity through their custom toy boxes.
Varying Price Ranges
Many generation toys will become increasingly customizable. Similar to mobile data packages, with a basic model, we will get the chance to keep adding features as you please. As a result, this would enable brands to enter multiple economic tiers. For example, many brands have been introducing their new products by packing them in exclusive custom game boxes. The best part is that these boxes are customized so that customers from multiple economic tiers can easily afford their toy products.
Ties with Education
Another point we should note is that early childhood education will have a more mutual relationship with smart toys. Given their capabilities, we can expect to find more active toys across more geographies.
In addition, as the technology keeps on growing, many brands provide even the most classic toys like playing cards in advanced custom playing card boxes that come with barcodes on the design. Or else, customers now can easily visit a brand's website through a link provided in many toy packaging, such as a custom barbie box, for example. This way, they can browse all the products provided by their favorite toy brand.
Overall, more brands will understand that toys can inspire a child's imagination offering limitless possibilities. Even better, the future of toys will include reflecting on cultural and societal trends unfolding within a generation.
To learn more about the future of toy packaging and how it's evolving with technology, check out this informative article on creative toy packaging box designs.
Wrapping Up
Indeed, to enter the toy market industry that is influenced massively by technology, toy brands need to have a grip on the trends. Plus, toy brands also need to know the growth prospects of the global toy packaging market to succeed. Hopefully, the detailed explanation about the future of toy industry we revealed here will help you take advantage of the trends in the toy market!