Custom gable boxes, perhaps you have heard the name many times. A famous name in the packaging industry. But do you know about the features? Most importantly, do you know that these exceptionally designed boxes are favorites for many brands? Yes, there are many things to explore about these boxes. So, let's take a closer look at these innovative boxes!
What Are Custom Printed Gable Boxes?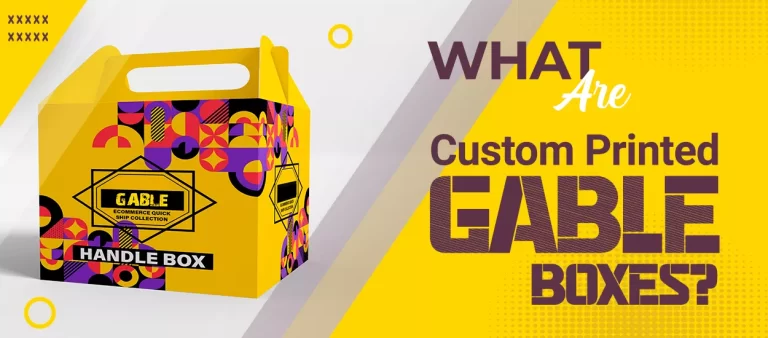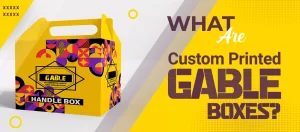 These boxes have a triangular shape from the top and a roof section box at the end. These excellent-quality boxes are made of recyclable and eco-friendly packaging materials. Mostly, these boxes are made of:
Paperboard

Cardboard

Kraft

Corrugated
Many food brands have been considering the boxes as a fit for their food products. You can pack almost all types of food products conveniently inside these appealing boxes. In addition, the handle style on the top of the boxes makes them portable, and easy for customers to carry them.
The Wonderful Features That Make Custom Gable Boxes Special
Custom gable boxes come with wonderful features that's why brands choose them. These boxes can be the special packaging solutions to level up your business. So, what are the features that make them a favorite for many brands?
The Sturdy Layout Design
Gable boxes come with a sturdy layout design, making them a very strong and durable packaging solution. Gable boxes are flexible enough to protect your products inside. These boxes also come highly tear-resistant to protect your products against damage and mishandling during shipping.
Custom-printed gable boxes are also suitable for the packing of delicious food items and sweets. Why these boxes can delicately lift products of all weights?
Because the outer absorbent material of the boxes protects the food items from bad weather such as moisture, dust, and odors. Plus, the convenient handle shapes on the boxes give customers the most comfortable experience when carrying your products. Whether you need gable boxes as bakery boxes or Gable cake boxes, they can make the mind of your potential customers buy from you.
Environmentally Friendly Packaging Solutions
Gable boxes are very popular across many brands as they provide a great storage solution. Using eco-friendly packaging materials to produce the boxes will help you leave a good impression on all environmentally friendly consumers. The elegant structure makes the boxes look stylish and are perfect for edibles. Most importantly, they contain no toxins or chemicals that can leach into your food items. The sustainability and functionality of these boxes give you a clear edge over your competitors. Eventually, it will lead to more sales and more revenue.
These Boxes Are Economical
The raw materials to produce these boxes are inexpensive and readily available. So, if you are looking for the most economical and cost-effective packaging solutions, these boxes are for you. By partnering with an expert packaging supplier, you can get boxes with no minimum order quantity. In the end, you will be able to easily manage your spending budget here. At the same time, you also can get exclusive boxes to present your products within your budget.
Offer Easy Customization Options
Another great feature of these boxes is the ease of customization and printing. Whether you want to add a window, a simple gold, silver, or copper foiling, embossing, or debossing your brand's logo. You are free to customize your gable boxes to stand out in the crowd.
In addition, you can also print your brand message on the boxes with bold typography. In simple words, it all will be up to you and your creativity.
The Various Usages of Custom Gable Boxes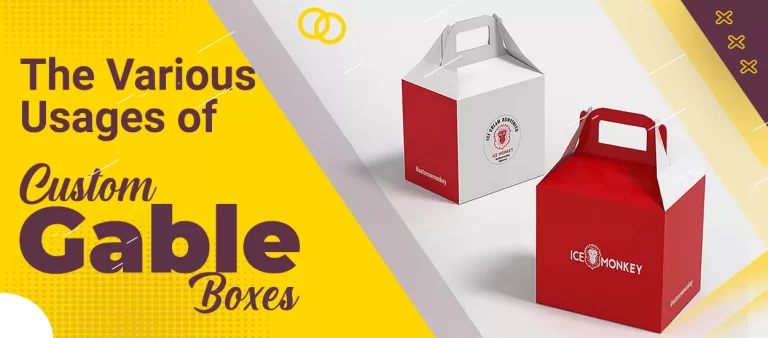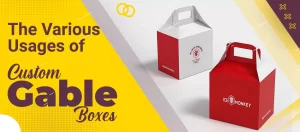 Again, many brands have been using custom gable boxes for, of course, some convincing reasons. After all, every business will always search for the most beneficial ways to increase its product presentation.
The use of these boxes is quite simple. These boxes not only have a unique and interesting shape but also have a handy handle. And more interestingly, the boxes will be delivered flat. In this way, the crates won't take up too much space and are perfect for shipping.
Gift Packaging Will Be Perfect with These Boxes
Yes, the beautiful layout of these boxes makes them perfect as gift packaging. What you need to do is simply pop up the box, fill it with your lovely gift, then close the top. You can also consider adding an optional such as a lovely bow and gift tag to deliver a more impressive product display.
They Are Perfect for Packing Your Delicious Food Products
Whether you want to use them as a carryout box for takeaway orders or leftovers, these boxes will be perfect. If you have a bakery brand, custom gable boxes will be ideal for adding visual interest to your delightful bakery items.
Using Printed Custom Gable Boxes you can get profitable benefits
Without any doubt, there are many benefits your business can get from using custom printed gable boxes. Have any doubts? Let's explore the most promising benefits!
Help You Boost Brand Awareness
Subtle shading and exceptionally designed boxes will surely help you boost brand awareness. As a brand owner, you know that your product packaging is a key recognition you should focus on. For many brands, custom gable boxes offer unique and eye-catching packaging solutions to grab attention in a competitive marketplace.
By applying a lively color scheme and printing your authentic design, these boxes are perfect for increasing brand awareness. What's more, they will also support you in increasing your trading sales and reputation. How?
You can decorate the boxes with a glamorous shade pattern that draws the customers' eyes away from other competitors. At the end of the day, the boxes with attractive color intentions leave a lasting impression in customers' minds. Thus, leading your brand to the highest market spot.
Act as the Best Marketing Tool
Product knowledge is fundamental to helping your brand get the most attention from your market customers. Custom-printed gable boxes' specific and concise format makes them the best and sharpest marketing tools.
To make them powerful promotional strategies, you can apply:
Embossed brand logo

Your unique mottos and slogans

Essential product information

An interesting brand story

And many other options
As a result, these boxes are an excellent channel for your product's promotion. Simply print these boxes with the right details about your company. In this way, you can expect a rush sale from your future customers.
Provide Unlimited Customization Options
With properly designed, these exclusive boxes can efficiently support your business.
You can make custom gable boxes look more interesting and appealing with:
Attractive color combinations
Unique branding patterns and themes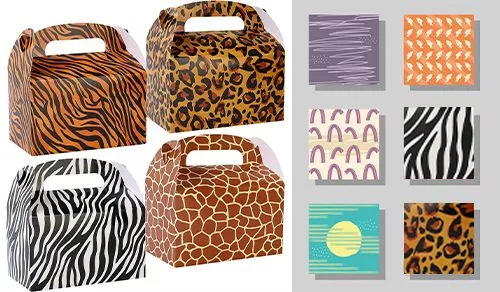 Lively graphics and relevant images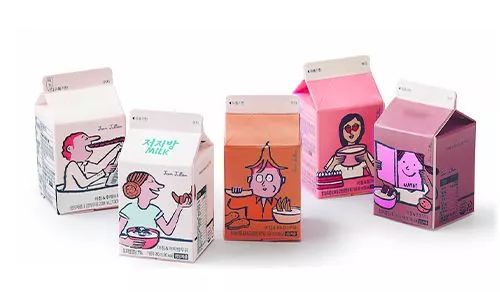 And other details you need to print on the boxes to inform customers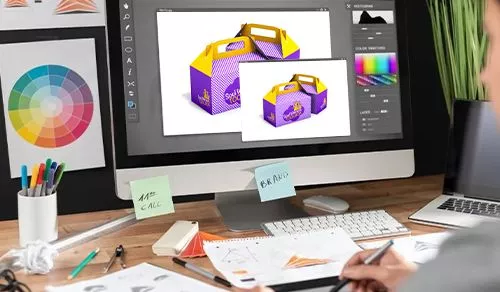 We know that customization is an essential step to delight customers. Additionally, unlimited customization options for these boxes will help increase your customers' purchasing power. After all, customer satisfaction is an honest impression of a brand that draws increased repeat purchases and increases the loyalty of the customer. So, why wouldn't you make your customers happy and satisfied with enticing custom gable boxes?
Provide Durability and Stability
Gable boxes are very strong and durable packaging solutions. They are flexible enough and highly tear resistant to protect against damage and mishandling during shipping. Another great thing about custom gable boxes in bulk is that they are cost-effective. Because more the quantity, better is the unit cost.
Furthermore, these boxes are great for storing groceries and sweets. This is because the outer absorbent material of the boxes protects the groceries from adverse weather conditions such as moisture, humidity, and odors.
These Boxes Are Ideal for Shipping and Takeaway Shipments
Custom printed gable boxes are the most stylish, sleek, and convenient packaging solutions available in the market. Far better, these boxes provide an easy approach for your beloved customers to hold them.
The handle shapes on the Gable boxes make them ideal for shipping and takeaway shipments. They will protect your products further than any other packaging types with these handles. Additionally, the unique appearance and layout design of the boxes will let you attract customers within seconds.
In Summary
Indeed, custom gable boxes provide various wonderful features that make them a favorite of many brands. The various usages of the boxes make them worth investing in as well. So, are you getting excited to get these exclusively designed boxes to present your products? If you are, simply contact Silver Edge Packaging now!