If you think that running a business in the CBD market industry is challenging, you are absolutely right. Along with the increasing market demand of CBD products, more new brands are appearing in this market. This makes the competition become harder, both for startups and famous CBD brands. Yet, you can eventually earn more profits by having presentable custom CBD packaging. How? Let's discuss some amazing ways this custom packaging helps your CBD business.
The Importance of Custom CBD Packaging in the CBD Industry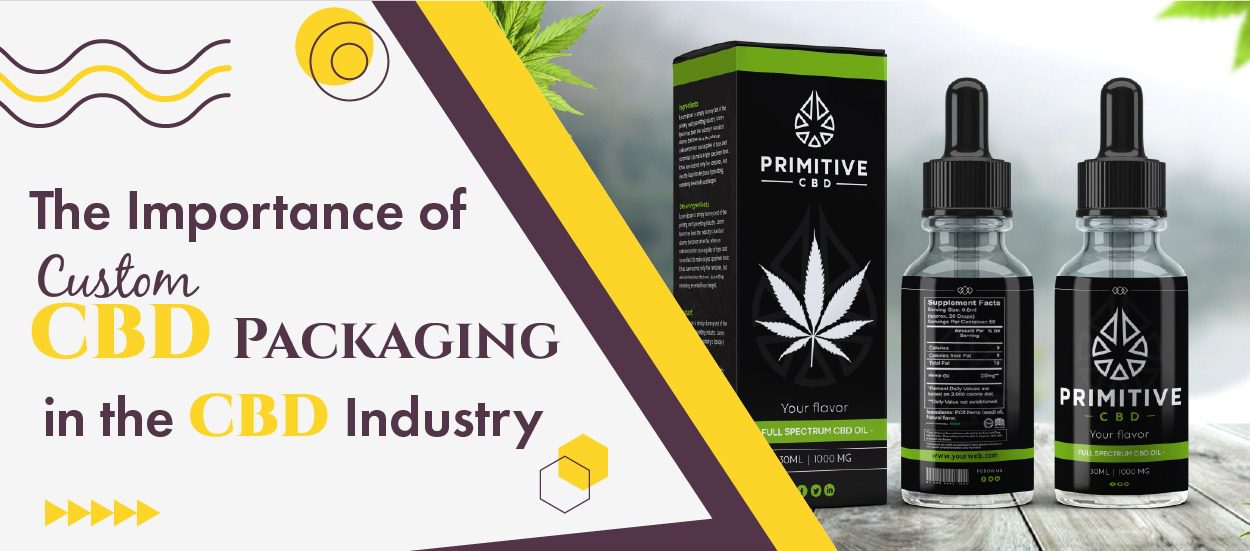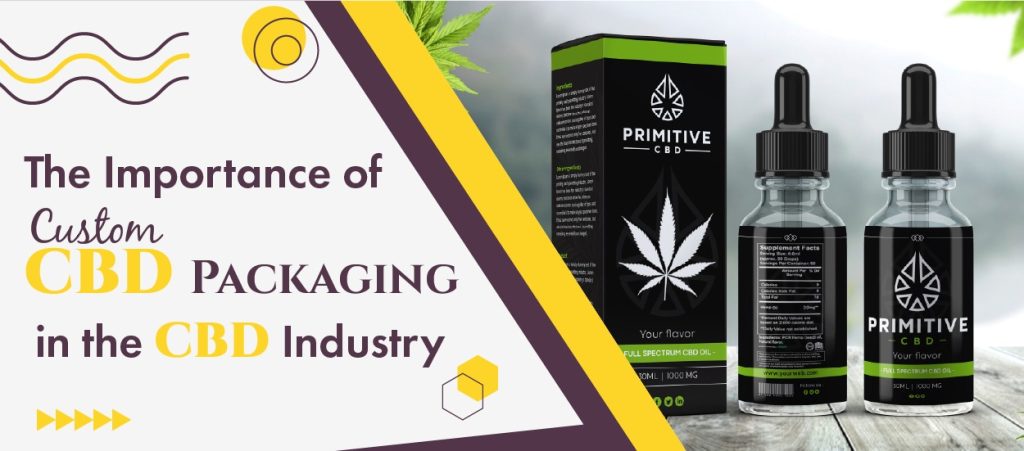 Not a single product in the market comes without its packaging. How can a product stand the tears and wear without the proper packaging? How can a product possibly remain in its best shape and condition without the proper packaging? How can a product attract customers to make purchases without the proper packaging?
All the questions above apply more intensely when it comes to discussing CBD products. We know how sensitive these products are. Standard packaging might have the capacity to protect them. But what about grabbing those customers?
Custom CBD packaging comes to answer all the questions above. By having custom packaging wrapping your sensitive CBD product, no matter which type of CBD product you have, you can relax. How? Well, many famous brands use custom packaging for convincing reasons. In the context of CBD products, custom CBD packaging offers:
High durability to protect and preserve your CBD products
Flexibility to customize the packaging with your preference
A bigger opportunity to highlight and promote your CBD brand
A low-cost advertising tool to market your CBD products
So, speaking about earning more profits from your CBD packaging, let's dive in!
Amazing Ways CBD Packaging Boxes Help You Earn More Profits
Again, we can see how those new CBD brands have been taking part in the competition. Each of them makes the best effort to win customers. Additionally, of course, all of them wish to earn maximum profits from their valuable CBD products. It might not be an easy task to complete when it comes to earning more profits from your CBD products.
If you think that those expensive commercial advertisements can be your best help in this regard, you should think again. Well, don't you think it will be awesome if you can earn more profits with a minimum budget? Yes, you read it right! How? By using your CBD packaging boxes properly. Without you realizing it, these boxes come with powerful capacities to help you win the market and grab more profits.
Unique custom CBD packaging allows you to highlight your product more
Now let's be honest for a moment. How could your product grab maximum attention with the ocean of many CBD products on the market? CBD products have similar looks and benefits. So, how could you make those customers choose to purchase your CBD products?
Custom, the word defines a lot. This is where custom CBD packaging comes to your rescue. When you decide to get custom packaging from Silver Edge Packaging, you will get more than ready-made packaging. Instead, you will get the chance to customize your CBD packaging and make it more unique.
What things can you customize?
The design
The size
The color
The style
The printing
The coating option
Now imagine when you will see a unique packaging wrapping a CBD product. As a customer, you would surely get attracted to explore more. In fact, you would then decide to purchase that product.
Make your CBD packaging as durable as you want
Customizing your product packaging at Silver Edge Packaging allows you to choose which type of material you want to use. Depending on how you want and will use your product packaging, you can choose from various materials such as:
Cardboard – The most flexible packaging material to produce custom packaging
Kraft – Environmentally friendly packaging material to let you contribute to saving the planet
Corrugated – The best packaging material you can choose to deliver your products safe and sound
Rigid – High-quality packaging material to give a more lavish look to your products
Another great thing is, you will get the chance to choose the right thickness of your material. In simple words, you can make your custom CBD packaging as durable as you want it to be.
Personalize your CBD packaging boxes to build customer loyalty
People love to get any product that is exclusively made for them. CBD products, in this case are no exception at all. You can eventually take advantage of this when you need to deliver your CBD products directly to your customers. How?
Wouldn't you love it when you receive any product with your name mentioned on the packaging? Sure you will…
You can treat your customers with privilege by delivering a memorable experience when they order from you. By personalizing your CBD packaging boxes, you can make customers loyal to your brand as well. So, what things can you do to personalize the boxes?
Add a trendy hangtag with your customer's name on it
Use a lovely ribbon to make your CBD products come up as gifts for your customers
A simple handwritten "thank you" note will mean a lot to your beloved customers
CBD products are famous for medication purposes. Additionally, these products can be pain relievers. So, why don't you present them in the most appealing way to make them look more soothing?
Custom CBD packaging differentiates your CBD brand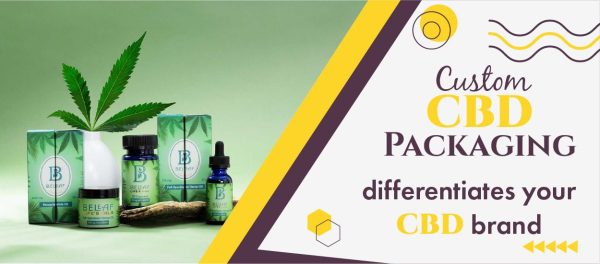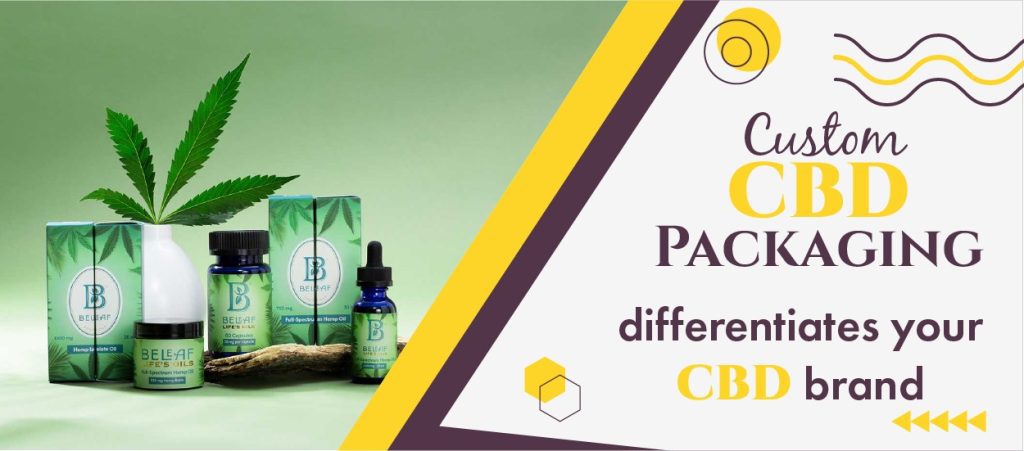 We can never say that it is a piece of cake to win the tough competition in the CBD market. Every single brand in this market comes up with its best marketing strategy. Hence, it would be best to differentiate your CBD brand from thousands. Sounds difficult? It shouldn't be.
When you decide to work with professionals in Silver Edge Packaging, you will get the chance to turn your custom CBD packaging into your silent salesman. You can do this by including all your branding elements in the packaging. Your brand's color, theme, graphics, and, of course, your brand logo can be printed on the packaging. This will make your packaging look unique and different from thousands.
By seeing how unique your product packaging is with your logo on it, you are making customers familiar with your brand. Even better, this packaging will also grab the attention of many prospects during transit.
Defensive CBD packaging keeps your product in the best condition
Leaving your customers disappointment when receiving your CBD products is something you would never want. On the other hand, we know that anything – good or bad – can happen beyond our expectation during the shipping journey. Well, this is something that your customers would not care about. All they want is to receive the products in the best condition.
It will help if you have defensive packaging to meet customers' expectations and protect your sensitive CBD products. When you customize your CBD packaging, make sure you consider your product's specifications. Measure the size and dimension correctly to make accurate packaging. This way, your CBD product will have no space to roam around and get damaged inside the packaging. Eventually, your product will remain in the best condition when reaching your customer's hand. Problem solved…
Presentable custom CBD packaging inspires the unboxing video
You must have seen many unboxing videos spreading around the Internet. In fact, many brands have been getting more profits from this trend. Well, you can take part in this trend and earn more profits from your CBD products.
By making your custom CBD packaging as appealing as possible, you can inspire your customers to record their unboxing videos when receiving your products.
One of the best ways to polish your packaging is by applying a lovely coating. Which type of coating will suit your packaging? Check out the list below!
Matte coating – Creates a decent look to your product packaging
Glossy coating – Makes your packaging look shinier
Silver or gold stamping – Delivers your packaging with a more luxurious effect
Spot UV – Shields your product packaging more durably
Yes, make your CBD packaging presentable!
Final Ideas
Without the right packaging wrapping your product, you can forget your dreams to win the market. CBD packaging, in this regard, not only acts as a cover for your product. Instead, it serves more as a product display, product presentation, and even the best tool that lets you earn more profits.
So, are you ready to hit the market with your custom CBD packaging? You can always rely on the support of packaging specialists at Silver Edge Packaging. We provide you with the most presentable custom packaging to help your business grab more profits.
Have a nice day ahead!