Some studies mention that every single day, people consume about 146 billion cups of coffee in the USA alone. This is a quite disturbing amount when we consider that about 400 million cups are consumed by people every single day! What's more, above 170 million coffee bags are used across the world every single year. Regret to say that this leads to disposal issues. Almost all of us love coffee. As a coffee brand, you are surely aware that you need to dispose of our waste environmentally friendly. Now the question here is, can you recycle coffee bags?
If you are a brand owner, you might be wondering about how your customers could recycle coffee bags. So when they are done with your coffee bags, can they recycle them or simply throw them in the trash? Most importantly, is it eco-friendly to throw coffee bags in the trash? Let's talk about this in detail!
The Market Demand for Kraft Coffee Bags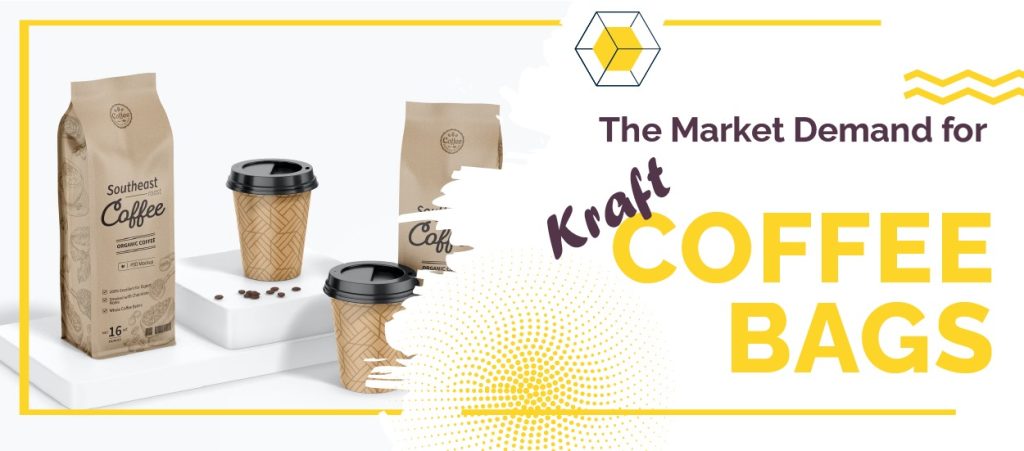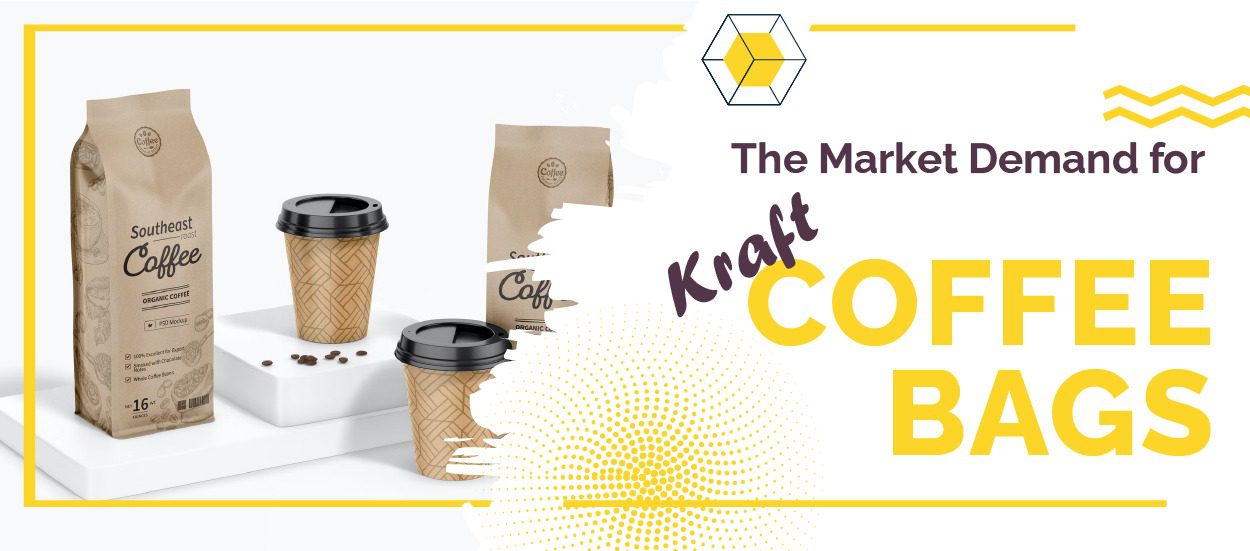 Who doesn't love coffee? People in every corner of the world love to consume coffee. In fact, some of us feel the need of coffee to feel fully awake every single morning. Eventually, after having your coffee, you will throw your coffee bags. However, when it comes to questioning can you recycle coffee bags or not, we should be more aware of the environmental issues. Accordingly, this increases the market demand for environmentally friendly kraft coffee bags.
The Importance of Recycling Coffee Bags
With inconsistent information on the Internet, we will find many different resources to learn how to recycle coffee bags properly. In this context, you might find it challenging to make the right recycling decision.
The World Bank predicts that annual waste generation will increase by 70% to 3.4 billion tons by the end of 2050. A significant proportion of this waste is related to the manufacture, preparation, and packaging of consumer goods across the world.
Unfortunately, the coffee supply chain produces a significant proportion of waste. As a brand owner, you need to deliver your coffees to your customers in good condition. This means that you will need the proper packaging for your coffees. This is where recyclable coffee bags end up being essential because most customers dispose of empty bags after use.
The Benefits of Recycling Coffee Bags
Far better, the conversion to recyclable packaging does more than attract customers. We can see how customers today are increasingly aware of the harmful effects of environmental issues. In addition, the World Economic Forum figures suggest that nearly three-quarters of customers are trying to adapt their habits to more sustainable packaging.
Speaking of the benefits of using recycled coffee bags, check out the list below!
Recyclable packaging helps you contribute to saving the environmental
Recyclable packaging makes your coffees more visible
Recyclable packaging appeal to more environmentally conscious customers
Recyclable packaging improves your brand credibility
So, if you are one of those brands who want to get the benefits above, you should consider using eco-friendly kraft coffee bags. Silver Edge Packaging offers the best ones for you!
Can Customers Recycle Coffee Bags?
When it comes to selling your coffees, a coffee bag is the type of packaging you need to keep your coffee fresh. Most importantly, this packaging can maximize the taste of your coffees.
On the other hand, the choice of this packaging might pose an environmentally friendly issue. For example, you should think about can you recycle coffee bags? More specfically, you should consider how can your customers dispose of each coffee bag they use?
Well, the good news is, yes, your customers can recycle coffee bags. Most of these bags come in paper, just like the one to produce tea bags. Or else, if you use kraft coffee bags. These bags make it easier for your customers to recycle them.
Recycle Coffee Bags – What Material Can Be Recycled?
Your coffee bags can be difficult to recycle if you produce them from other types of materials. In most cases, these bags are inseparable and may not be recyclable. The fact is, most of these bags are made from a combination of some packaging materials.
The coffee bag might typically contain a plastic film layer that cannot be recycled when combined with an outer layer of paper. So, in this case, the best thing your customers can do is throw it in the trash.
If you wish that your customers can easily recycle your coffee bags, you will need to consider using kraft coffee bags.
How to Recycle Coffee Bags?
As the name suggests, kraft coffee bags use kraft paper which is 100% biodegradable and compostable. The kraft material itself is produced of boiling wood chips in sodium sulfide that is combined with sodium hydroxide. Then, there will be the process of chemically converting them into pulp. This complete process will then remove a polymer called lignin from the pulp and turn it to lignin that holds the cellulose fibers together at microscopic levels.
At the time the pulp is formed, it will remove large lumps. Finally, it will be washed to remove residual liquid. The process continues to produce the resulting pulp into a variety of paper products, including kraft paper.
What to Do Before Recycling Coffee Bags?
Your customers can simply send them to a facility equipped to recycle or separate the various layers to recycle coffee bags.
Like many recyclable products, one of the biggest challenges in recycling kraft paper is pollution. These usually appear in the form of leftovers, stains, and oils. All these parts can significantly reduce the quality of recycled products.
We know that coffee tends to leave rice husks and small broken coffee beans. These substances will need to be washed before recycling the coffee bags. To effectively recycle coffee bags, you need to consider providing a notice on the bags. Inform your customers to rinse the empty bag before sending it for recycling.
What about Biodegradable Coffee Bags?
The biodegradation process is popular as one of the ways our nature disposes of our waste. Now let's think about the consequences of millions of years of non-biodegradable waste. Well, it surely will be a disaster!
A biodegradable material itself is basically a material that decomposes rapidly under appropriate conditions. These conditions include humidity, sunlight, weather conditions, and microorganisms. Accordingly, microorganisms eat this waste, turning the rest into soil and maintaining the soil supply.
Coffee bags can be biodegradable. Yet, it will be depending on the material you choose to produce them. For example, kraft will be perfect for packing your coffee and making your bags completely biodegradable.
We cannot deny that some traditional coffee bags can also be biodegradable. Still, it will depend on what packaging material you choose. For instance, the coffee bags that do not include plastic linings will break down as they are made from trees. This way, microorganisms will find paper materials to be easy to devour.
However, if you use a plastic layer, we know that plastic will take decades to break down. After all, this plastic's decomposition process will not be good for our environment as well. In addition to its longer time to process, this process has the possibility to release some dangerous toxins into the environment – both the soil and atmosphere.
Are Coffee Bags Compostable?
What is the definition of compostable materials? These materials are quickly broken down. Even better, compostable materials will provide nutrients to your soil and plants.
Many countries have compost bins that can dispose of all compostable waste. If your customers know anything about gardening, they see that waste is not really useless actually. Instead, your customers can compost biodegradable materials in your backyard compost pile. In fact, this compostable process can be relatively easy and direct.
Can Your Customers Compost Coffee Bags?
Yes, they absolutely can! The best part is that composting coffee bags will be great for improving the texture of the soil.
What can your customers do with empty kraft coffee bags?
Finding a way to recycle coffee bags may be a top priority. However, there are still many ways for your customers to reuse empty kraft coffee bags to fight disposable plastics. Even better, reusing the bags will positively impact your circular green life.
One of the creative ways is to reuse the bags as flexible containers for wrapping paper, portable lunch bags, and various kitchen utensils. Coffee bags will also be a perfect replacement for flower pots, thanks to their durability. All your customers need to do is make a few small holes in the bottom of the bag. Then, they can fill enough soil to grow small or medium-sized houseplants.
Some creative people even reuse these bags to create trendy purse designs, reusable tote bags, or other upcycled accessories. Well…
Can You Recycle Coffee Bags? Yes, You Can!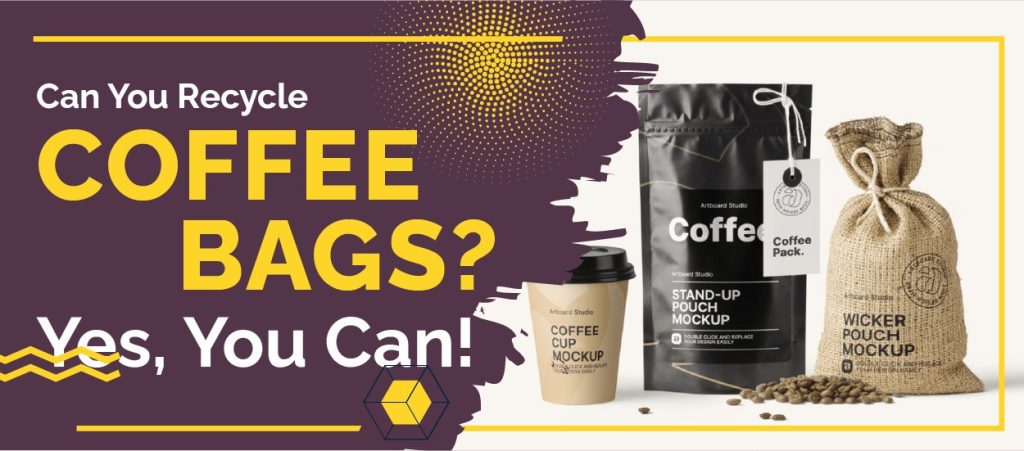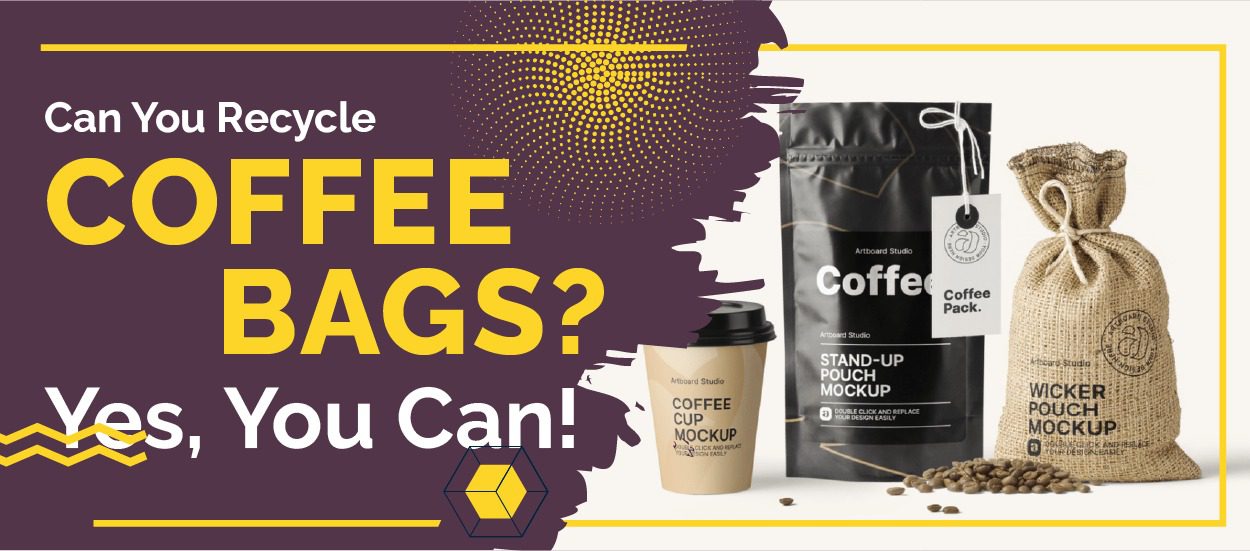 So, now that we get the answer to "can you recycle coffee bags," are you excited to get environmentally friendly bags for your premium coffee? If you are, Silver Edge Packaging is your best stop to go. Our packaging specialists will help you design eco-friendly custom coffee bags to let you contribute to saving this planet. Contact us now to get our professional design support for free!