Packaging waste has been roaming around and makes a great concern for every single industry in this modern business world. To make a reliable image, many brands have been switching to plastic-free packaging. Yes, the demand for eco-friendly packaging keeps on escalating along with the increasing awareness of the environmental issue. By switching to this packaging, your brand can eventually save the environment and make a better world. How? This post will dive further into this case.
The Dangers of Plastic Packaging
Plastic packaging is, without any single doubt, increasingly recognized across the world for its harmful environmental properties. Accordingly, more people know how disposable plastic packaging can be very environmentally unfriendly. As we all have known, plastic is a type of material that will take thousands of years to biodegrade. In fact, even recyclable plastic packaging is often dumped in landfills. This applies especially when it comes to different recyclability. Let's check out some facts that make plastic packaging to be very dangerous to our environment.
Plastic molecules release toxins
When plastic breaks down, some small plastic molecules will release toxins that can contaminate the soil. In addition, these toxins have the capacity to make the land in the area barren. Notwithstanding, these harmful molecules can also enter waterways and eventually damage our sensitive ecosystems.
The plastic manufacturing process releases carbon dioxide
Additionally, the plastic manufacturing process can also be very harmful to the environment. You will find many plastics manufactured as cheaply as possible in some factories in developing countries. At this point, those factories also release huge amounts of carbon dioxide. Even worse, they also often discharge toxic waste and industrialized by-products into local waterways.
Plastic packaging offers a lack of protection
Another negative disadvantage of plastic packaging is that it is also notorious for lack of protection. For example, airbags will transmit shock into the packaging rather than absorb it. Then, it will be crushed to the bottom of the packaging in transit. When it will be burst with impact, it will be completely useless. We can see a similar effect with bubble wrap. Where bubbles burst, it will provide slightly to no protection at all for the product inside.
What Makes a High Market Demand for Plastic-Free Packaging?
More than ever, modern customers today appreciate the support of ethical brands that perform environmentally friendly practices. Accordingly, customers now pay closer attention to what they consume and the waste they created. This is only one of the points that make a high market demand for plastic-free packaging.
Plastic-free packaging makes customers feel better
One of the most obvious ways that come with this trend is necessary for plastic-free packaging. Along with how many brands have been using excessive packaging from potentially harmful materials, environmentally friendly customers are desperate to get a better option. This made those brands that consign their packaging and know the environmental impact became hopeless.
This is exactly why we can say that eco-friendly packaging comes in as the best rescue. Right now, your brand doesn't need anything at all unless it has the best packaging option. This packaging provides less environmental damage than plastic packaging. Even better, plastic-free packaging makes customers who replace traditional packaging feel better.
Eco-friendly packaging materials help minimize carbon emission
Plastic-free packaging helps many brands to minimize their debt related to the process. With this packaging, carbon emissions during production are reduced, which uses fewer energy resources.
Eco-friendly packaging is easy to dispose
In contrast to many other packaging varieties, eco-friendly packaging can easily be recycled. Far better, this packaging sometimes can be reused or composted even when it is very biodegradable.
The green packaging materials are also healthy for both brands and customers. In contrast to synthetic and chemical stores, these materials tend to not contain harmful by-products that can cause physical health concerns for humans.
It establishes your brand as an environmentally friendly corporate society
Plastic-free packaging serves as a conscious supplier of your brand. This packaging can help in delivering your customers a good first impression. In fact, research shows that customers today feel more positive when they purchase products in green packaging.
This is why many brands have been encouraged to use this packaging. Many environmental organizations and state initiatives begin to subsidize the usage of environmentally friendly packaging materials. In fact, some countries give compensation to brands or companies that use these materials.
Plastic-free packaging can be purchased in large quantities
This also means that the cost per unit as a product provider will be very low. In addition, since there will be fewer materials required to ship the packaging materials in the first place, you can further minimize the impact on the environment.
It helps to reduce your shipping costs
Last but not least, this packaging tends to be lighter and less bulky than other packaging options. In the end, this excellent product can really help you in lowering the export price of your products.
In simple words, we will find many reasons why the market demand for eco-friendly packaging has been so high in recent years. All the factors mentioned above are the reasons for the significant increase in demand for green packaging materials around the world. This packaging offers both brands and customers the opportunity to feel better about the products they use or consume, and the way the products were made.
The Benefits of Using Plastic-Free Packaging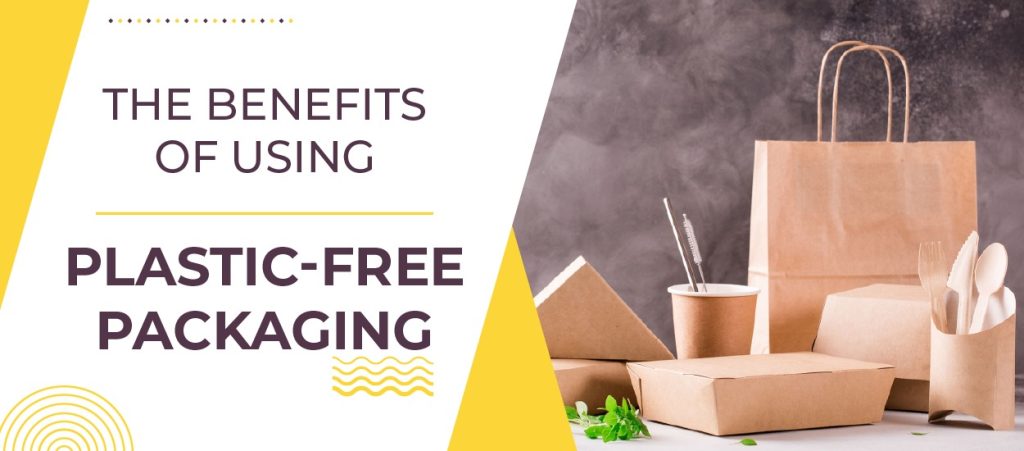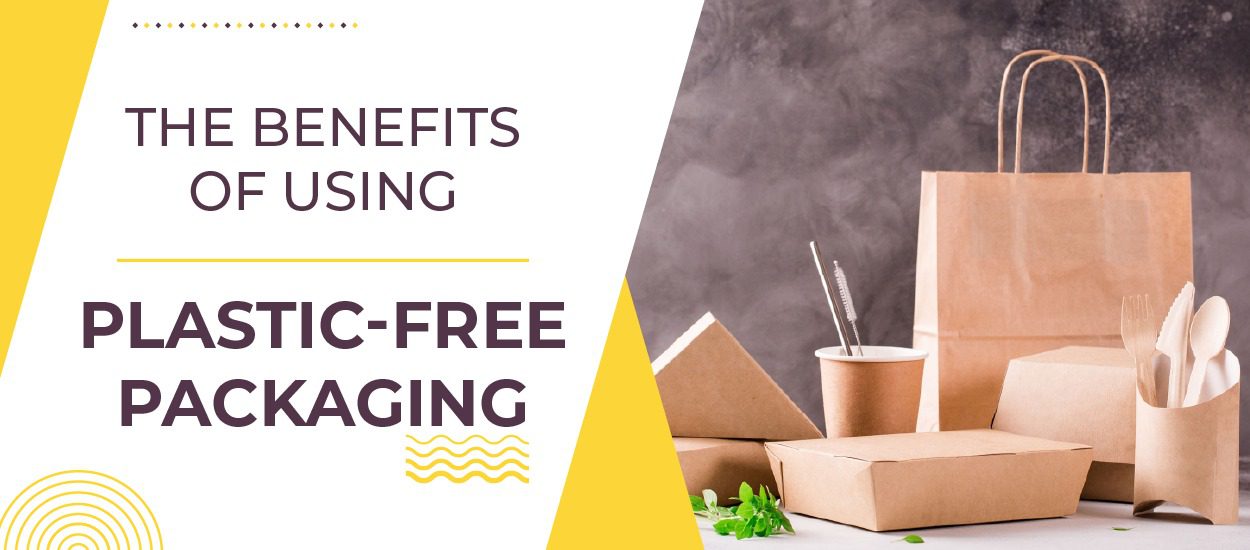 Whether the main reason for choosing a green product is economic, environmental, or ethical, you will find many benefits to choosing plastic-free packaging. The decision to switch is easy, thanks to many packaging suppliers such as Silver Edge Packaging that produce their packaging boxes from eco-friendly materials.
First of all, you are surely aware that one of your responsibilities as a brand is to find the right packaging to ship your products. The packaging materials, the size of the packaging, the cost, and so on need to be considered to find the right packaging.
One of the latest trends in the modern business world today is to choose and use eco-friendly packaging materials. You can find eco-friendly packaging easily at Silver Edge Packaging. We are pleased to offer a wide range of green packaging, packaging materials, and the equipment to meet all your packaging needs.
So, speaking of the benefits of using plastic-free packaging, below are some of the amazing ones.
Minimizes the negative impact on your brand's environment
The most obvious and convincing benefits of using plastic-free packaging that reduce carbon dioxide emissions are related to environmental protection. This packaging will be made from biodegradable recycled materials. This way, this packaging enables you to reduce the waste of natural resources in the production processes.
Speaking of the manufacturing processes, they will be more efficient. In the end, this packaging will further reduce the valuable resources while also minimizing the negative impact on your brand's environment.
Eco-friendly packaging is biodegradable
In addition to reducing carbon dioxide emissions and environmental impact, eco-friendly packaging comes with long-term positive effects. This applies even after the packaging is being used for transportation.
What's more, those alternative eco-friendly packaging materials are biodegradable and recyclable with minimal environmental impact.
This packaging is extremely versatile
Apart from saving the environment, eco-friendly packaging is also famous for being extremely versatile. In fact, many major industries have been using this packaging to pack, preserve, and deliver their products. Whether you need to pack cosmetics, pharmaceuticals, food items, electronic products, or automotive parts, Silver Edge Packaging has eco-friendly packaging to meet your eco-friendly needs.
Helps to improve your brand image
Last but not least, eco-friendly packaging can really help to improve your brand image. The moment your customers would know that you are using sustainable resources, they would perceive that your brand not only cares about this planet. More than that, they would perceive you as a responsible company. This will, in result, help a lot when it comes to improving a sustainable brand image. As a result, you will see an increasing number in your company's profits and improved ROI.
Plastic-Free Packaging at Silver Edge Packaging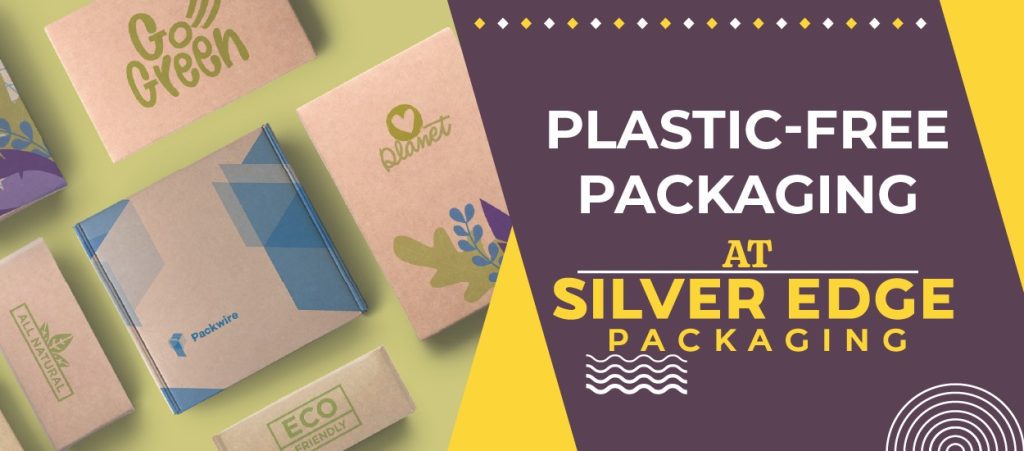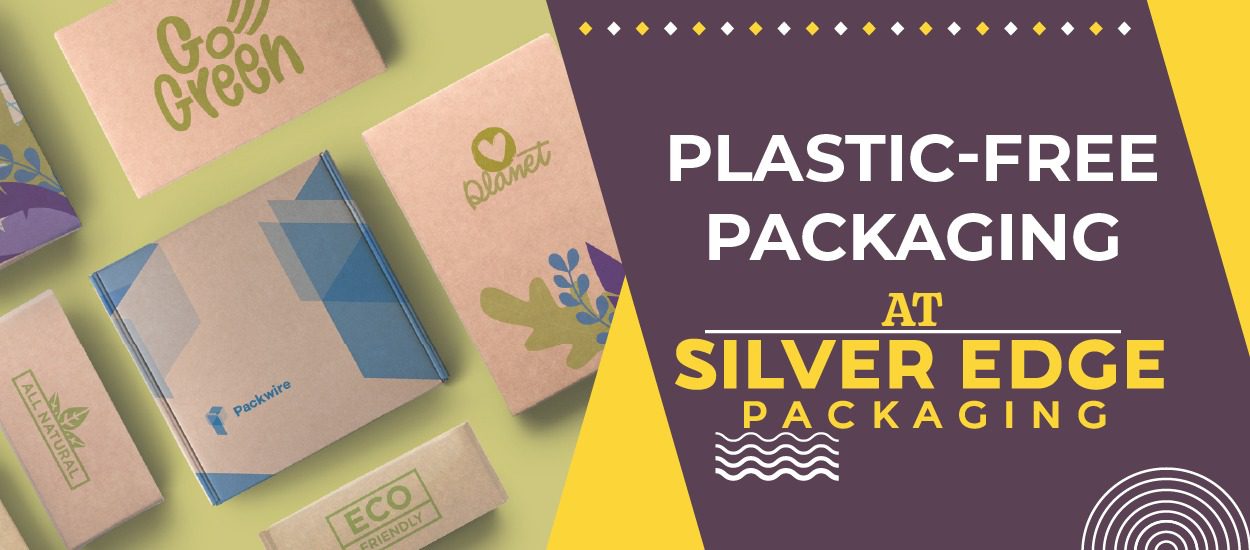 Silver Edge Packaging takes pride in providing our splendid eco-friendly packaging products to our respected clients. As a part of our efforts to protect this beautiful Mother Earth, we always strive to help keep your work environment as environmentally friendly as we could.
Plastic-free packaging we offer comes at competitive prices. But the most important thing to note here is that this packaging will definitely be human and environmentally safe. Thus, if you wish to perform a packaging sustainability assessment and find a place where you can reduce your carbon emissions, we are your best stop to go.
Simply give us a call or send an email to get the most eco-friendly packaging to present your products with pride! You can also expect to get our 50% discount offer, free design support, and hassle-free shipping service!