Welcome to a world where your jewelry shines brighter! In this competitive market, your packaging acts as an essential part of your brand story. As a small business owner, it is important to deliver an impressive product display through packaging. In this context, you need to say goodbye to ordinary boxes and hello to extraordinary packaging solutions. To make things easier, below are some latest 2023 jewelry packaging ideas for small business you can try out!
Nature-Inspired Eco-Friendly Jewelry Packaging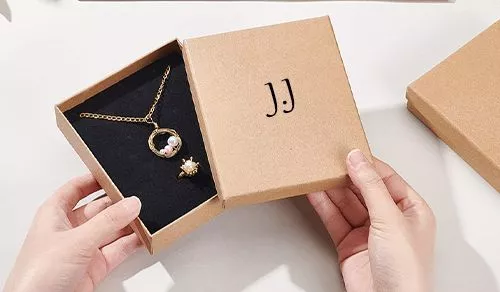 In this sustainability era, why not consider eco-friendly packaging?
After all, this packaging works well to showcase your commitment to the environment.
Yes, you should explore biodegradable materials, such as recyclable paper or kraft. These materials will help you create eco-friendly packaging designs.
Additionally, you can include some natural elements. For instance, you can go with leaf-shaped boxes or floral motifs. The best part is that these elements will add a touch of elegance. At the same time, you can stay true to your eco-conscious values.
Minimalist Magnetic Closure Boxes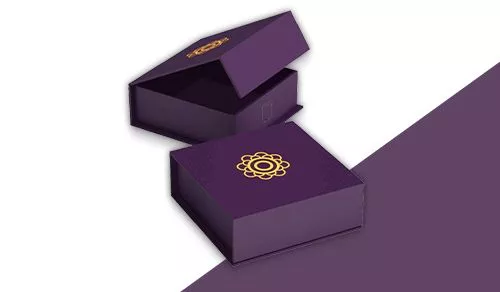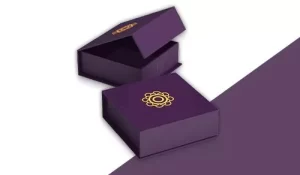 We all know that simplicity is often the key to sophistication. Another idea you can try here is embracing the minimalist trend with magnetic closure boxes. These modern packaging options not only protect your jewelry items. More than that, they also enhance the aesthetic of your brand.
Innovative Transparent Boxes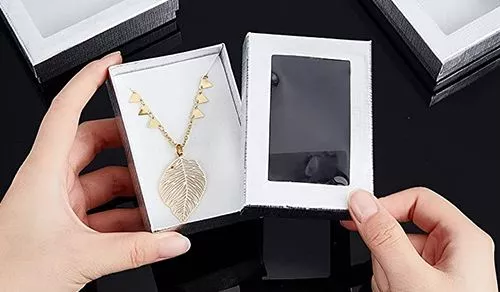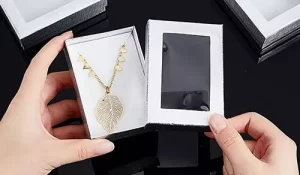 Consider showcasing the beauty of your items with transparent boxes to catch more eyes. These transparent packaging solutions allow your customers to admire your lovely jewelry. The best part?
This will happen even before they open the boxes!
Try Out Shrink Wrap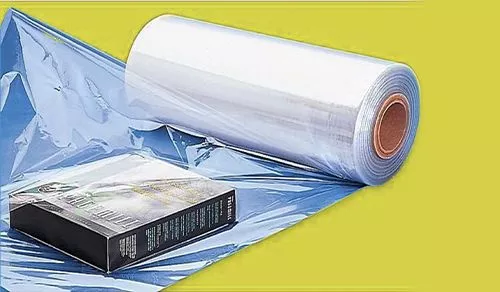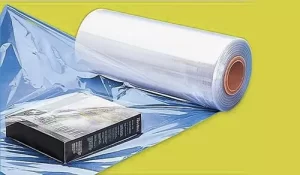 Shrink wrap is excellent to display the elegance details of your items. This transparent material is customizable to display the shape of your jewelry perfectly.
Better yet, it helps you provide a sleek and professional look. Plus, you can use heat to shrink the wrap tightly around your products. By doing this, you can create a reliable solution for your delicate items. This way, you can protect your jewelry from dust, moisture, and scratches.
Make Your Packaging as Gifts!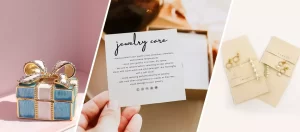 Imagine the delight of customers when seeing your jewelry packaged as a precious gift. Certainly, with gift-like packaging, you can create a more memorable touch. Far better, this touch will add value to your jewelry items.
Here's how you can achieve it:
Be creative in embracing the art of gift wrapping. To do this, you can use elegant wrapping paper, ribbons, and bows. However, keep in mind that the elements you add should reflect your brand's aesthetics.
You should pay more attention to the small details that make your packaging stand out. For example, consider adding dried flowers or a thank-you card with a genuine message.
Unforgettable presentation
Instead of presenting your jewelry in a plain box, think outside the box—literally. To do this, you should explore some unique packaging options. In this context, you can consider velvet pouches or ornate fabric bags.
When designing gift-like packaging, you must also be mindful of the additional costs. Also, you must focus on the feasibility of including these elements in your packaging strategy.
By focusing on presentation and personalization, your jewelry packaging can truly shine as a gift. As a result, those customers will remember your brand longer.
Pocket-Type Jewelry Packaging
Pocket-type packaging offers a convenient solution for customers. With this style, you can give your customers an easily accessible way to carry your jewelry.
Go with a Two-Piece Packaging Style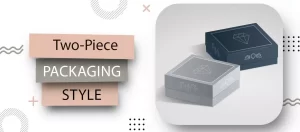 The two-piece packaging style provides an elegant solution for your jewelry. The style consists of a separate lid and base that fit together snugly. With this layout, this packaging provides a secure and appealing presentation.
Here's how you can make the most of this unique packaging style!
Choose premium packaging materials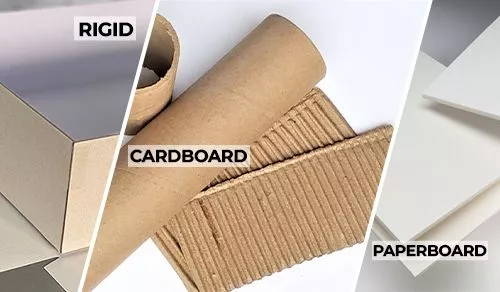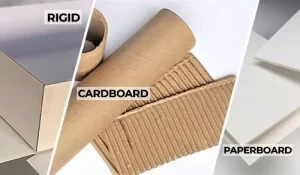 Choose premium packaging materials such as rigid, cardboard, or premium paperboard. All these materials not only will give your packaging a luxurious feel. Additionally, these materials will provide durability and protection. Plus, they will also enhance the perceived value of your jewelry items.
Go with a customizable design

This packaging style offers plenty of space for customization and branding opportunities. This means that you can include your logo, brand colors, and unique patterns. Yes, you can include these elements on the lid or base of the packaging. With proper positioning, you can create a visually striking packaging design.
Or else, you can also experiment with various finishing options. Yes, try out embossing, foil stamping, or spot UV. These trendy finishing options will add an extra touch of sophistication.
Deliver a gift-worthy presentation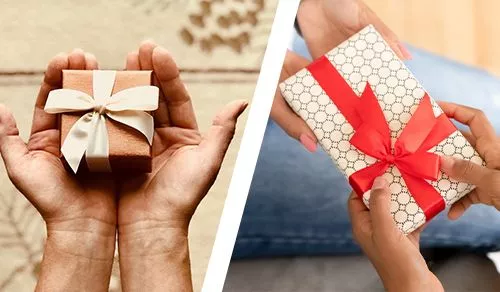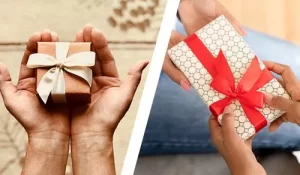 Yes, the two-piece packaging style is naturally gift-worthy. Even better, you can improve the gifting experience for your customers. For instance, you can add ribbons, bows, or a custom gift tag. This way, customers can present your jewelry directly to their loved ones.
Undoubtedly, this exclusive packaging style provides a timeless solution that displays elegance. By customizing the design, you can create packaging that showcases your jewelry beautifully. Ultimately, you can also improve the unboxing experience for your customers.
Create Storytelling Jewelry Packaging
Of course, your product packaging should not only protect your jewelry items. Instead, it should also tell a story about your brand.
To do this, you can try out the tips below!
Apply the elements that narrate the inspiration behind each collection
Tell the exciting journey of your brand
Simply put, let your packaging engage your customers!
Theme Design Packaging For Your Jewelry Brand
Theme design packaging allows you to create a consistent and unique customer experience. Yes, you can do this by drawing specific themes that align with your brand or jewelry collection. But, most importantly, this design can help you impress more customers.
Here's how you can implement theme design packaging:
Identify your brand's story
Start by identifying the story behind your small jewelry business. For example, is it inspired by nature, travel, or a specific era? Understanding the essence of your brand will help you choose an ideal theme for small business jewelry packaging. Also remember that the theme you choose should resonate with your target audience.
Add unique visual elements
You can try adding unique visual elements that represent your theme throughout the packaging.
For example, you can apply blue colors if the ocean inspires your jewelry collection. Plus, you can draw the wave or seashell motifs on it. Ultimately, these visual cues will help you connect your packaging. Most importantly, they will deliver the story you want to present.
Apply custom artwork and patterns
If you are new in this, you should work with packaging designers to create custom artwork or patterns. Custom artwork not only enhances the visual appeal. Better than that, it will also help to reinforce the theme. As a result, you can make your packaging truly stand out.
Choose creative packaging shapes
Instead of square packaging, you can check out unique packaging shapes that align with your theme. For instance, if your jewelry collection is inspired by celestial elements, consider the star or moon shape. These innovative shapes will create a sense of secrecy. As a result, creative shapes will make your packaging memorable.
Cost-Effective Packaging Ideas for Your Jewelry Items
As a small business, you know that it is essential to find cost-effective packaging solutions. After all, you need the best solutions that align with your budget.
So, here are some ideas to help you create affordable yet appealing packaging for your jewelry items!
Simple and Minimalist Designs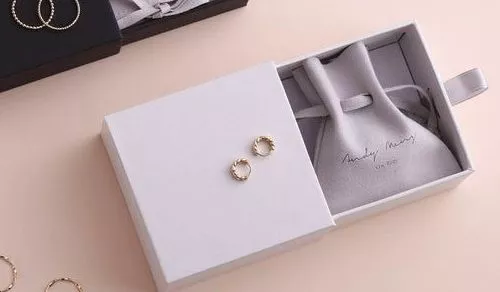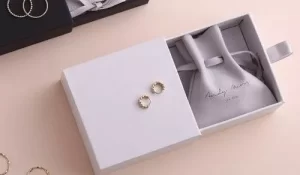 Embrace simplicity and minimalist designs for your packaging. Go with clean lines, neutral colors, and modest elegance. These elements not only reduce your packaging costs. Far better, they also allow your jewelry to be the main focus.
Use Recyclable Materials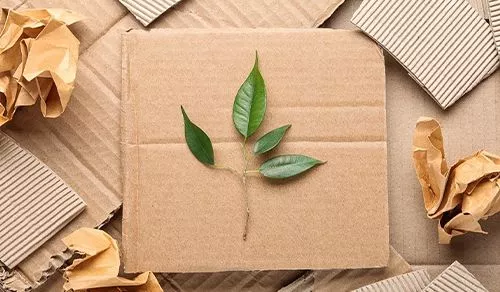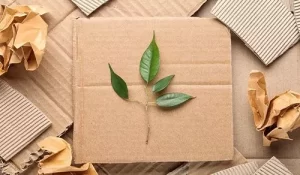 You must use environmentally friendly and cost-effective packaging materials. In this regard, cardboard, kraft paper, or biodegradable plastics are all viable options. Why?
Not only are these materials affordable. Most importantly, they will convey your commitment to sustainability. In the end, they can help you resonate with eco-conscious customers.
Consider DIY Packaging Ideas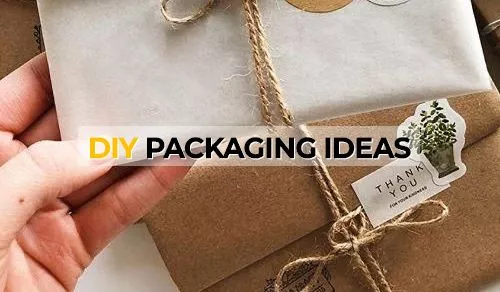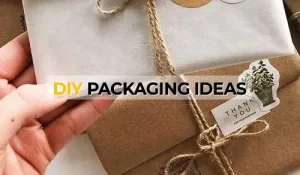 Yes, you can also consider DIY ideas by creating your packaging in-house. These packaging ideas allow you to have more control over the materials you need. This way, you can significantly reduce packaging costs. For instance, with a little creativity, you can repurpose items like small boxes or tissue paper. Ultimately, you can create unique and budget-friendly packaging solutions.
Do Bulk Ordering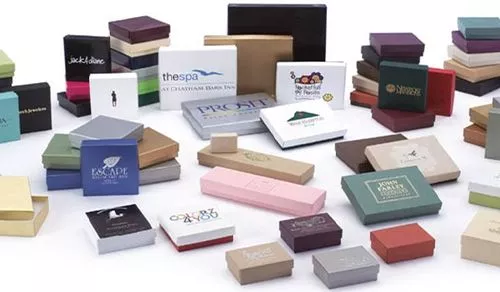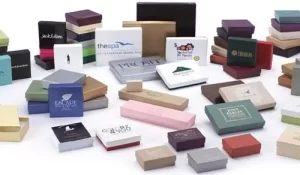 When it comes to purchasing packaging materials, you should explore the bulk ordering option. Many suppliers, such as Silver Edge Packaging, offer fantastic discounts. This way, bulk order will help reduce the cost per unit.
First, however, you must evaluate your packaging needs. Then, you can estimate the quantity you need. By doing this, you can then decide if bulk ordering is a cost-effective option for you.
Use Customizable Labels and Stickers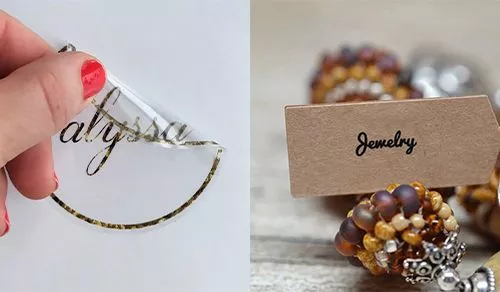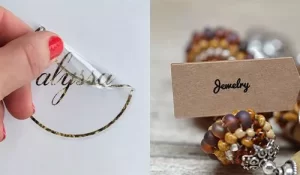 As alternatives to custom printed jewelry boxes, you can consider using customizable labels or stickers. These features allow you to maintain consistency in branding. At the same time, they work well in keeping costs down. Don't forget that you can print custom labels or stickers that showcase your logo or brand name.
Wrapping Up
Indeed, your jewelry deserves packaging that reflects its brilliance. Additionally, your brand deserves packaging that captivates and connects with your customers. By implementing these creative jewelry packaging ideas for small business in 2023, you can highlight your brand easily. Even better, you can leave a lasting impression on every customer. So, don't you think it's time to elevate your jewelry business to a new level?