Father's Day is coming soon! Yes, it's time to start thinking about the perfect gift for your dad. If you are wondering what to get him this year, well, you don't need to get confused again.
There are various unique Father's Day gifts 2023 that are sure to make him feel special. Whether your dad is into sports, technology, or something entirely different, there's a gift out there that will suit his interests.
So, let's explore some options!
The Meaning of Sending Gifts for Fathers Day
Before we explore some dad gift ideas, do you know what is the meaning of sending them gifts?
Yes, sending gifts on Father's Day holds significant meaning. This approach serves as a heartfelt gesture to honor and appreciate fathers in our lives. After all, we know that this is a special occasion for expressing love and gratitude for the important role they play in our lives.
Have a look below for what your gifts can reflect!
Love and Appreciation
By sending gifts, you convey your appreciation for the love, guidance, support, and sacrifices that your dad provides. These gifts symbolize your recognition of his hard work, dedication, and commitment to his family. Additionally, the gifts act as a token of your gratitude. Far better, unique gifts will open up an opportunity to make your dad feel special.
Strengthen Your Bond
Sending gifts on this special day is a perfect way to strengthen the bond between your dad and you. They provide an avenue to express emotions. Plus, they can reflect the feelings that might be difficult to put into words. The act of selecting and presenting a gift demonstrates thoughtfulness, care, and effort. Eventually, your gifts will showcase the importance of your strong relationship with your dad.
Create Unforgettable Memories and Experiences
Furthermore, sending gifts for your dad can create unforgettable memories and experiences. Yes, this is an opportunity to celebrate the joy. Even better, your gifts can also create moments of more happiness. It doesn't matter whether you send him a simple handwritten card, a personalized item, or a grand gesture. Your gifts will foster a sense of connection and appreciation.
Contribute to the Overall Celebration
Moreover, your effort in sending gifts contributes to the overall celebration and acknowledgment of fatherhood. Additionally, it will encourage society to recognize and honor the role of fathers. Hence, promoting a culture of appreciation and support for father figures. Most importantly, it serves as a reminder of the positive impact fathers have on individuals, families, and communities.
What to Get Dad for Fathers Day?
So, if you are wondering what to get dad for fathers day, there is one thing you should keep in mind. Remember that your gift will not act as just a simple gift. More than that, it will show the love and appreciation you have for your dad. Thus, we must say that it will surely be worth it.
To help you out, below are some unique Father's day gifts you can consider!
Fathers Day Cupcakes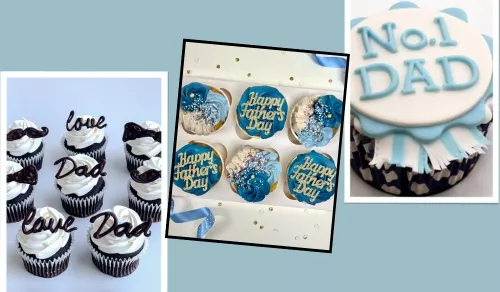 If your dad has a sweet tooth, why not surprise him with some delicious cupcakes? These bite-sized treats are a great way to show him how much you care. You can either make them yourself or order them from a local bakery. Plus, you can be creative with the decorations. Make sure you personalize them with messages that will bring a smile to your dad's face.
Happy Father's Day Cake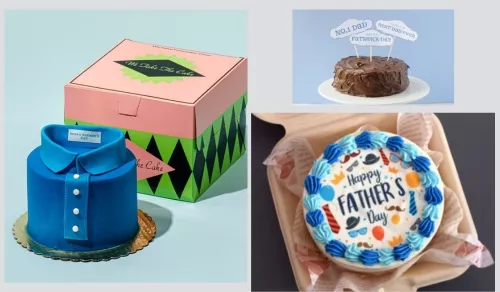 Another sweet option is a Happy Father's Day cake. This is a larger dessert that can serve as the centerpiece for this special celebration. For this cake, you can either bake a cake yourself or order one from a bakery. What's more, you can consider adding a personal touch. How?
Decorating the cake with your dad's favorite colors or hobbies. Even better, you can also add a picture of the two of you together.
Cheap Father's Day Gifts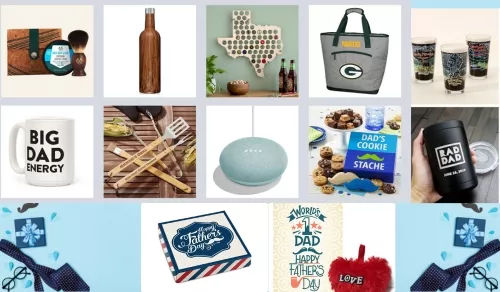 If you're on a budget, don't worry! There are plenty of meaningful yet affordable gifts that your dad will love.
Here are some options!
You could create a homemade coupon book filled with promises to do things like washing his car
Try cooking his favorite meal
Make time to spend more quality time together
Get a personalized photo album with pictures of special moments you have shared together
Personalized Gifts for Father's Day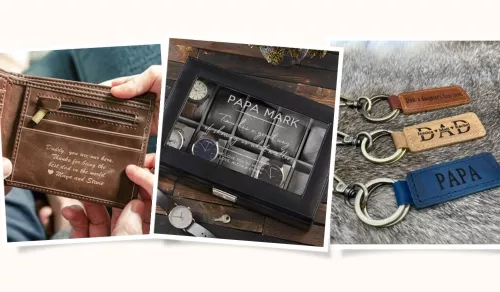 Speaking of personalized gifts, these can be a great way to show your dad how much you appreciate him. For these types of gifts, you can consider getting him a custom-made item. For instance, you can give him a personalized wallet, keychain, or a luxurious watch.
Or else, you could also go for a monogrammed item. There are many items you can choose such as a robe or a set of golf clubs.
Believe it or not, these types of gifts will add a personal touch that will make your dad feel truly special.
Happy Father's Day Gift Box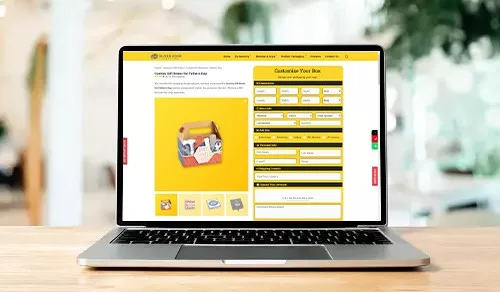 If you are looking for a gift that keeps on giving, a Happy Father's Day gift box is a fantastic option. You can include this unique box with a variety of goodies as well. For instance, you can fill the box with his favorite snacks. Another option is by filling the box with exclusive grooming products. Or else, how about giving cute small gadgets?
Don't worry, you will find some custom gift boxes online easily. Yes, many suppliers will offer you boxes in high-quality. But, make sure you choose a reliable supplier such as Silver Edge Packaging.
Better yet, you can try creating your own by selecting items that you know your dad will love. This effort will make a thoughtful and convenient gift. By doing this, you can show your dad feel how much you care and appreciate him.
When Is the Right Time to Send a Gift for Father's Day?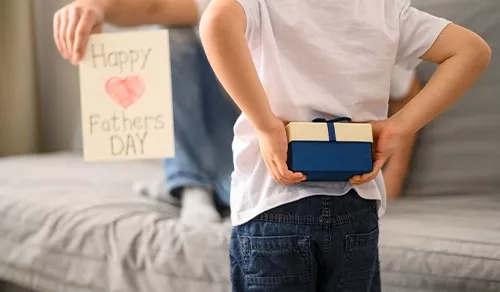 The right time to send a gift for Father's Day is on the day itself. Or else, you can send it a few days before the actual celebration.
To ensure that your gift arrives on time, you must plan ahead. Additionally, you should consider shipping times if you are sending the gift by mail or ordering it online. Keep in mind that delivery times may vary. This applies especially during busy periods such as holidays. Thus, it is best to check with the retailer or delivery service for estimated delivery times and deadlines.
On the other hand, if you will send the gift by yourself, you can present it to your dad on the exact Father's Day. Far better, you can arrange a special moment to surprise him. This could be during a family gathering, a meal together, or any other occasion.
In some cases, you might choose to send the gift early to ensure it arrives on time or to create anticipation for the upcoming celebration. This can be a considerate gesture if you will not be able to celebrate Father's Day together in person.
Wrapping Up
Undoubtedly, Father's Day is the perfect opportunity to show your dad how much he means to you. Whether you choose to give him something sweet like cupcakes or a cake or go for an affordable option, make sure it comes from your heart. With these unique Father's Day gift ideas 2023, you'll be sure to make this year's celebration one to remember!