The layout and design of your product packaging are an integral part of promoting your product to the market customers. Soaps, even handmade ones, can be profitable products. On the other hand, these products cannot promote themselves. As such, they need the right boxes to attract customers' interest. Unique packaging boxes, therefore, create demand for beautiful soap products. To help you out in customizing your soap packaging boxes wholesale, below are some creative packaging to let you sell more!
Understand the Power of Custom Boxes
This is no longer the day when plain, standard boxes can sell your products to the market. The invention in technology has inspired the packaging industry to come up with new design ideas.
Customizing your boxes allow you to create a better customer experience at the most competitive price. Even more, your boxes can be a smart idea in grabbing more customers in a way that attracts attention.
If you ever wonder how customizing your boxes can help you sell more, well, here are some reasons!
Help you create a visually appealing experience with your stunning brand logo
Custom boxes match all your branding standards
The boxes let you add a personalized brand touch
They serve as an effective branding tool to expose your business
Custom packaging boxes help you draw more attention
They help differentiate your products and highlight your soap brand from other brands
Custom boxes are easy to remember and thus, help create repeat purchases
In brief, we can say that customizing your kraft soap boxes with window wholesale is a great way to sell your lovely soaps. Because you can make each product packaging to be unique and beautiful. And do you know the best part? You will have complete control over the color combinations, styles, and designs. Ultimately, the customization options allow you to create the right boxes that look exactly how you want them to.
Let's Customize Your Soap Packaging Boxes Wholesale!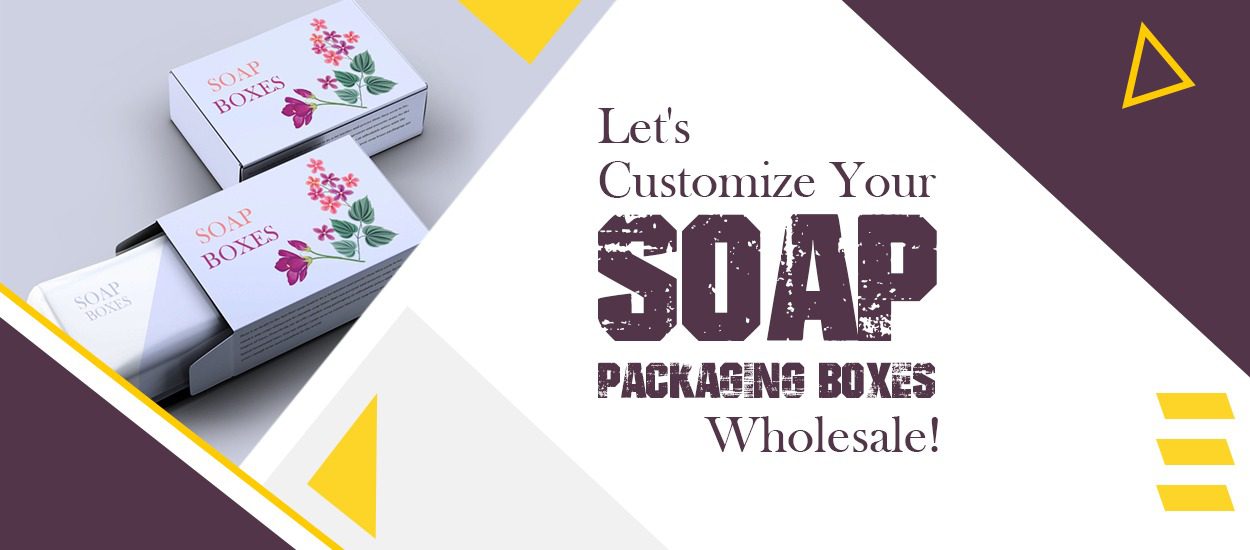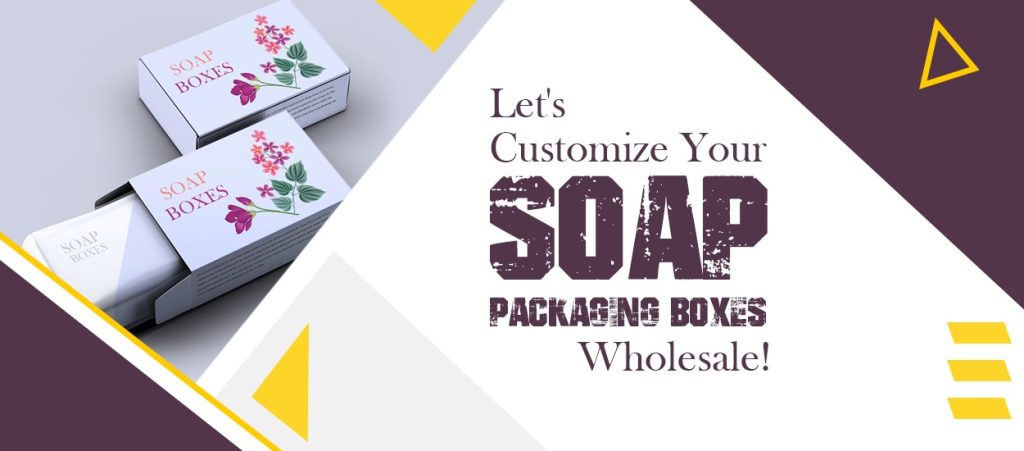 Now that you know what your business can get from customizing your boxes, you need to get more creative with your designs. Below are some packaging ideas you can follow to customize your soap packaging boxes wholesale attractively!
Make the Boxes Highly Durable
We all know that the primary function of any product packaging is, of course, to provide maximum product safety, no matter what it costs. Soaps are very delicate and sensitive products. Poor storage might cause problems such as damage during transportation. Thus, no matter how unique your custom printed soap boxes are, you should never compromise on quality.
To be noted, your packaging boxes must be highly durable with proper packaging materials. For example, you can always go with cardboard, which is the most customizable. On the other hand, if you need to ship your sensitive soaps safely, you can choose corrugated. Otherwise, rigid material will make your packaging boxes look more branded and premium.
Yes, it comes to designing excellent packaging boxes, you should never ignore the actual packaging purpose. Simply put, your packaging boxes should protect your soaps at all costs. Moisture, air, and heat must be removed from your lovely soaps. Also note the personal responsibility for innovative and customer-specific packaging. Most importantly, your boxes should help in extending the shelf life of your soaps and make them safe to transport.
Applying Exciting Branding Themes Are Excellent
You should also consider increasing your brand awareness by making the most attractive soap packaging boxes wholesale. To do this, your boxes should reflect your brand personality properly and positively. In this context, it would be excellent for including all your exciting branding elements on your boxes.
To make your packaging boxes look more authentic, you can use the following methods:
Line up your packaging design with your brand's themes
Match the packaging colors with your brand's themes
Print your company name and brand logo (this is a MUST!) on the boxes innovatively
Apply the embossing or debossing techniques to make your brand logo pop up
Make Your Boxes Recyclable and Environmentally Friendly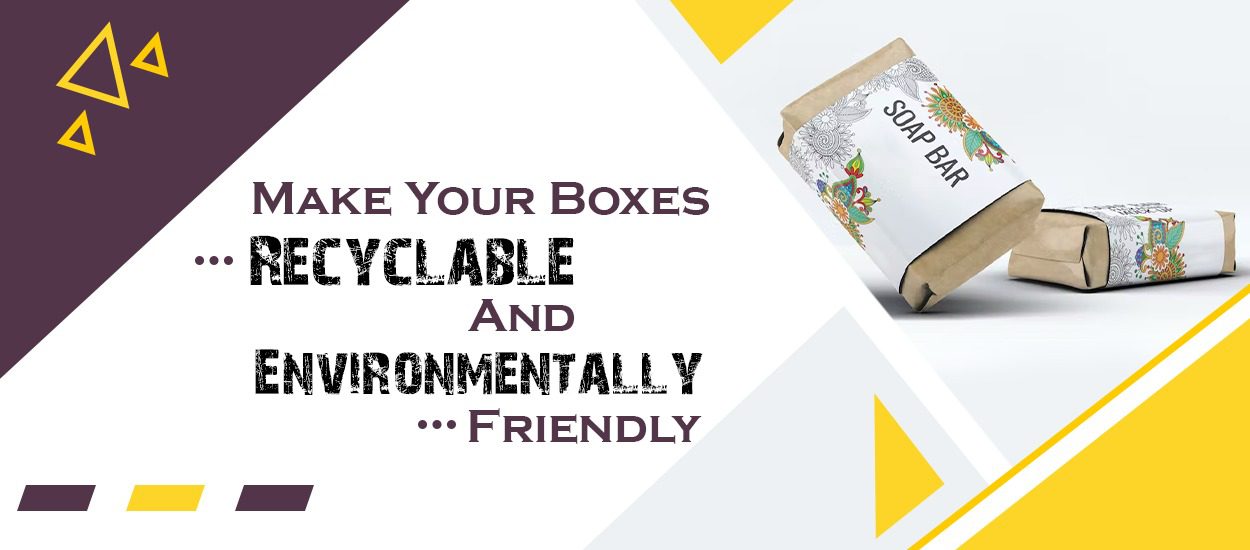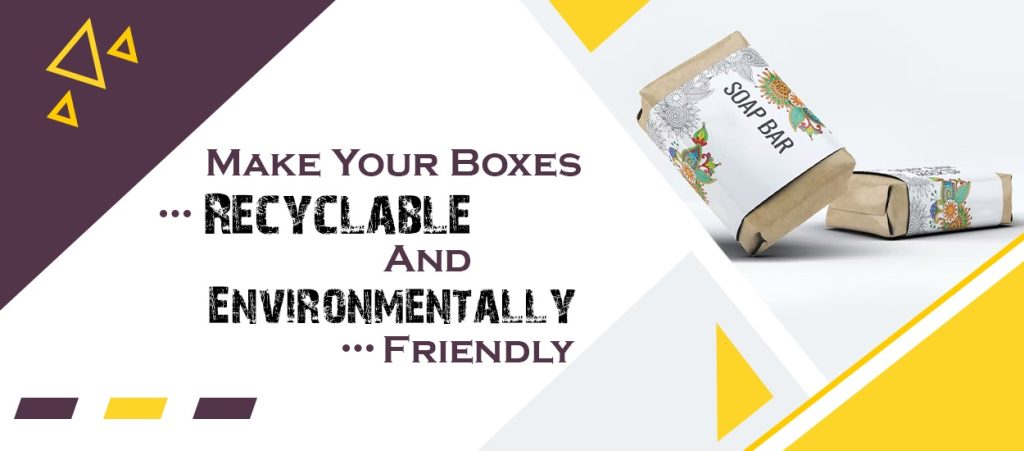 This is a modern society where we can see a huge interest in every single environmental issue. Your customers will be proud if they know that they are helping to save the planet by purchasing your lovely soaps. In this scenario, you can win their attention easily by creating eco-friendly packaging boxes for your products.
To create eco-friendly kraft soap boxes with window wholesale, you should pay attention to some details as below.
Accurately measure your packaging material size – This will help you reduce packaging waste
Use eco-friendly material – Kraft or paperboard will work best in this case
Print your boxes with eco-friendly inks – The embossing and debossing inks are famous for being eco-friendly
Apply environmentally safe finishing options – A matte or glossy lamination, silver or gold foiling, and so on
Eco-friendly packaging boxes will give you the opportunity to save the planet. At the same time, these boxes will help a lot in building a positive brand image for your business to strive. Well…
Pay Attention to Your Font Styles
Of course, you want your customers to trust your soap products and buy more. This is why you should provide important information about your soaps.
Well, you can print all the details below on your custom soap boxes with your logo!
The list of substances for producing your soaps
Manufacture date and expiration date
Your product and brand name
Your company contact details to inspire future purchases
To make customers want to read your packaging boxes, you should use a stylish and legible font style. Remember that customers will spend only 7 seconds reviewing a product before making a purchase decision. So why not make it easier for them to make decisions?
A Die-Cut Technique Is Worth Trying!
A die-cut technique is perfect to help you design attractive soap packaging boxes wholesale. This is a unique and inexpensive technique in the packaging industry.
There are various shapes you can create with this modern technique. What are they? Keep on reading!
A unique pillow shape
A wonderful pyramid shape
A lovely hexagon shape
Other unique shapes
When deciding the right shape for your boxes, make sure you align it with your product specifications.
Expose Your Brand with Custom Labels
Do you write all your product and company details on your boxes? Will this effort help you provide all information you want to share with your customers?
The invention in the packaging industry has inspired custom labels to be ideal if you wish to make your boxes look unique. But what can you print on these labels?
All elements used in the development process of your soaps
Contact details and brand name
To win the market, you need to have the boxes that help potential customers get to know your company name and products. This ultimately increases brand awareness in a highly competitive market. Ultimately, your customers can find your soap products quickly. After all, we know that your sales and profits will depend on your branding level. In this scenario, printing your brand logo and name on custom labels makes it easy for everyone to know your business.
Remember that customers first look at your packaging boxes, then switch to the inner products. Therefore, if there is no brand name on the packaging boxes, they might not waste time checking your soap products inside.
Don't Skip Those Lovely Add-Ons!
Add-ons can be the perfect solution to get more attention. Speaking of creating attractive soap packaging boxes wholesale, you can apply lovely add-ons to make your boxes more appealing. You will love to apply them as there are various options you can try out.
For coating options, you can go with:

The matte coating or glossy coating
UV Spot

What about modern color models?

Choose between CMYK and PMS

To deliver a luxurious appearance, you can apply:

Gold foiling
Silver foiling

Inner packaging:

Custom inserts
Partitions
Dividers
Save Your Budget by Designing Affordable Boxes!
Designing attractive soap packaging boxes doesn't have to be expensive either. In fact, with a minimal budget, you can eventually design the best boxes for your beautiful soaps. By working with a reliable packaging supplier, the design of your boxes will be perfect and easy to customize.
In the end, you only have to pay for materials and customization costs. Yes, you can save even more by doing this. Remember, some packaging companies even offer hassle-free shipping. Well, what else do you want?
Final Thoughts
As you may already know, your packaging boxes play a big role in increasing your sales numbers. The reason is clear. These boxes reflect everything you want your customers to know about your products. Thus, we can fairly say that customizing your soap packaging boxes wholesale will benefit your business in the long run. You can count on Silver Edge Packaging to get assistance in this context.