With the increasing concern of environmental issues, shoppers these days are sensitive when it comes to purchasing products. In fact, they also focus on the packaging in which they carry the products in. Basically, there are some types of packaging used by retailers and stores to help shoppers carry their products, including paper bags, plastic bags, and other alternatives. Of course, each option comes with environmental impacts. So, which one should we prefer? Let's unveil the bag choices between paper, plastic, and alternative bags!
Where Do Plastic Bags Come from?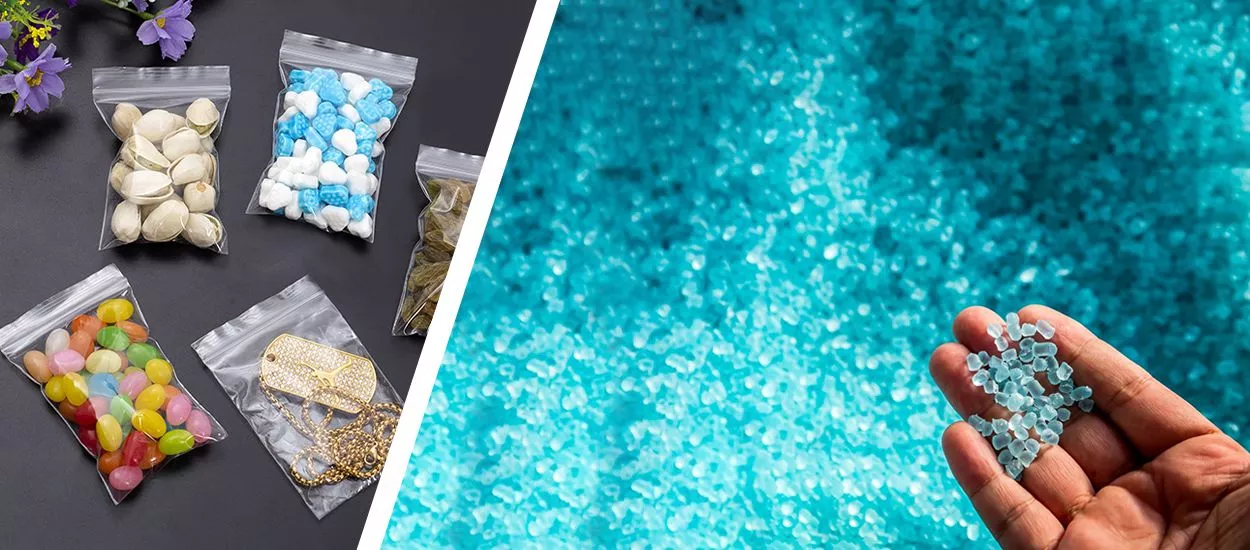 In simple words, we can say that all disposable plastic bags are considered single-use plastic.
When were plastic bags invented?
The first plastic bags were created in 1898 from Polyethylene, which is the most common type of plastic used for disposable bags. However, it was not until the 1950s that a high-density polyethylene was invented. Accordingly, this high density polyethylene was famous as the "breakthrough." Why?
Because it was able to help in cheap yet strong plastic bags.
Later on, along with the American paper and plastic innovations, we began to know about tote bags. What are tote bags made of?
These bags are made from canvas. Yet, some producers also made the bags from natural materials like cotton, linen, or jute. Plus, some other suppliers provide tote bags made from different types of plastic like polypropylene and PVC.
The Usage of Customized Plastic Bags
When the first plastic shopping bags appeared in the US, many large grocery stores began to use them. Of course, this apparently simple invention has changed the way people shop. On the other hand, this innovation led to unimaginable consequences for our environment.
How Many Plastic Bags Are Used Each Year?
In the United States alone, the average number we can note from each person living will throw away approximately 185 pounds of plastic per year. This comes with a significant percentage of it being plastic bags.
In addition, about 185-pound per capita plastic waste each year. Again, a significant portion is mentioned to be plastic bags. Hence, this statistic presents an outstanding canvas of the great environmental burden we unintentionally create every single day.
Speaking of worldwide consumption, research has stated that as many as 1 trillion plastic bags are used each year. Regrettably, only less than 5% of plastic has been recycled.
The Environmental Impact of Plastic Bags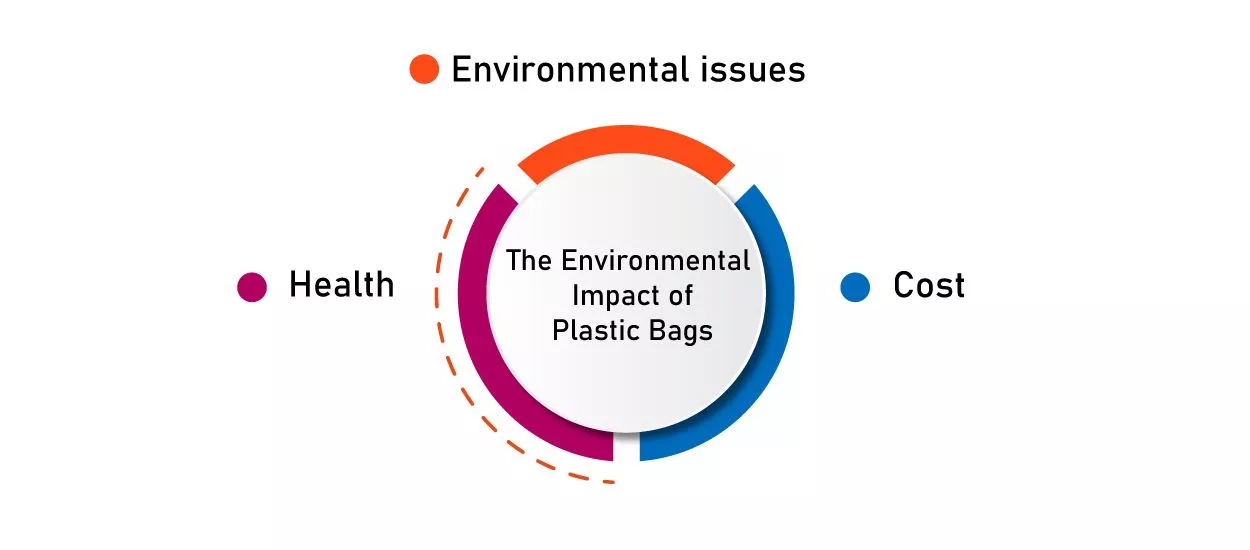 At that time, most people didn't consider the problem with plastic. However, definitely, we cannot ignore its impact on our environment and how that inevitably impacts us.
The fact is, high-density polyethylene's application to plastic bags may benefit the consumers and the retailer. However, the environmental ramifications of their widespread use are seriously terrible. In fact, plastic bags cause various issues that can directly impact humans.
Have a look at some main issues plastic bags cause!
No doubt, plastic bags have become one of the largest environmental issues of our time. Just imagine their contribution to global warming and massive ocean pollution.
As we know that plastics are made of synthetic molecules. Well, these molecules can have negative impacts on our health. Also, the ramifications of environmental degradation might also contribute their toll on human health.
Another bad thing is that the cost of disposal and clean up of plastic bags comes back to the taxpayer.
The Alternatives
Paper Bags
As one of the alternatives, custom paper bags come up as biodegradable options as they are very easy to recycle or compost.
But wait, are paper bags better than plastic?
Speaking of the environmental impact, producing custom paper shopping bags in quantity requires a lot of water, fuel and cut-down trees. Moreover, mostly, these bags aren't made from recycled material. The reason is due to the new paper having longer, stronger fibers.
Is there any environmental impact of paper bags?
Regret to say that it takes three reuses of a paper bag to neutralize its environmental impact, relative to plastic. In fact, the impact of this bag might be more than just its associated carbon emissions.
Other Alternatives
We can also get alternatives like cloth bags, which are typically made from cotton. Or else, some  reusable bags as custom printed shopping bags made from nonwoven polypropylene plastic are also common.
Despite the reputation, single-use plastic bags have the smallest carbon footprint. This, we can say, at least, in terms of single-bag production. But do note that this is only the beginning. Instead, the way we use and dispose of bags matters even more.
Which One to Choose?
Well, paper bags may not be the first choice for reusable grocery bags. The reason is due to paper tears easily and will not be able to hold up in the rain. However, remember that we can repurpose paper bags for lunches or making arts and crafts.
Plus, speaking of disposal, paper bags are definitely better than plastic bags. One most important reason is that paper is compostable. Thus, if you have access to composting, you can simply tear it up and toss it in. Or else, recycling the bags can be the next best option.
Common Issues with Recycling Plastic Grocery Bags
On the other hand, recycling plastic bags can be difficult. In fact, these bags often fly out of bins or cling to machinery. Well, this is why many cities do not accept them in the municipal recycling stream. Many large grocery stores offer plastic bag recycling options on site to help their shoppers. Moreover, we should note that plastic bags don't have the reusable potential of cloth or even paper bags.
Plastic Bags Vs Reusable Bags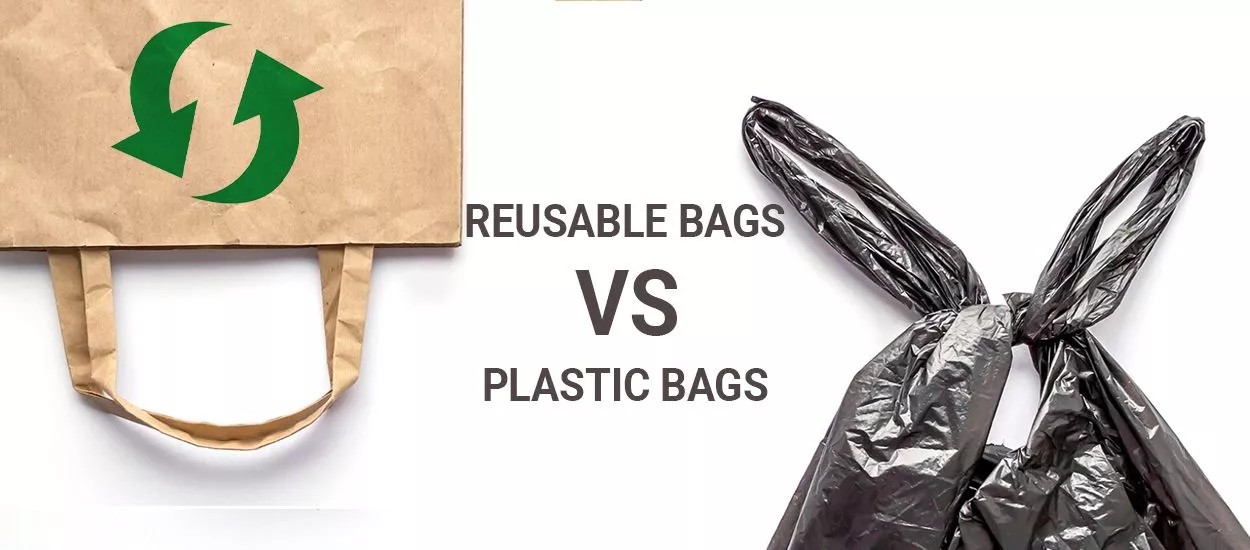 To tackle the environmental impact of plastic bags, we can now see some custom printed retail bags as an alternative to plastic bags. Even better, many retailers also use the best reusable grocery bags. The good thing about these bags is that they can not only make carrying groceries into the house much easier. Better than that, as the name suggests, reusable grocery bags are also eco-friendly since we can wash them and reuse them again.
Final Notes
Indeed, there are some types of packaging used by retailers and stores to help shoppers carry their products, including paper bags, plastic bags, and other alternatives. However, considering The environmental impact of plastic bags, we now have alternatives like paper bags and reusable grocery bags. Paper bags can benefit shoppers as they can repurpose them. At the same time, paper bags are also compostable and recyclable. Meanwhile, reusable grocery bags are also eco-friendly since we can wash them and reuse them again.  
So, hopefully, by unveiling the bag choices between paper, plastic, and alternative bags, you will be able to choose the best one. For further guidance, you can always contact professionals at Silver Edge Packaging.