Shipping shoes safely can be quite challenging especially if you need to ship them directly to your customers. Of course, you want those shoes to look perfect when reaching customers' hands, right? However, we also know that everything can happen during transit. In this context, you need to pack your exclusive shoes properly before shipping them. Well then, let's have a look at the packaging guide below to safely ship shoes!
How to Package Shoes for Shipping?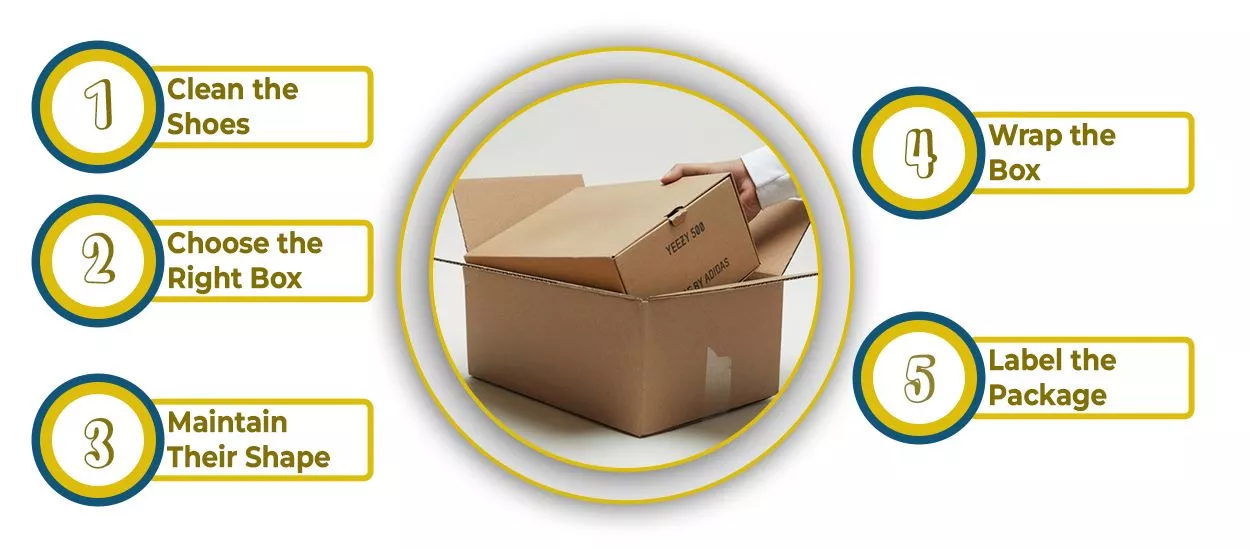 Speaking of how to ship shoes safe and sound, the first thing you should do is pack them properly.
Here's how you should do it!
Clean the Shoes
Yes, you should clean the shoes before packaging them in custom shoe boxes. This way, you can make sure that they will arrive in pristine condition.
Choose the Right Box
The right box will keep your shoes safe and secure during shipment. If possible, use the original shoe box and place it inside a larger shipping box.
Maintain Their Shape
You can place tissue paper or bubble wrap around the shoes. With these additional materials, you can maintain the shape of your shoes and prevent them from being crushed during transit.
Wrap the Box
Now, wrap the ship shoe box in a layer of bubble wrap or packing paper for extra protection. Then, you can place the wrapped box inside a rigid cardboard box that is slightly larger than the shoe box. Make sure to fill any extra space with packing peanuts or shredded paper to keep it secure during transit.
Label the Package
Don't forget to label the package with the necessary shipping information, including the recipient's address and your return address.
How to Choose Shoe Boxes for Shipping?
Now, everyone needs the best boxes for shipping shoes. In fact, these boxes are the most important thing in the delivery of your shoes. Plus, the boxes will help you keep them in good condition until they get to their destination.
So, here are some options you can choose from!
Corrugated Boxes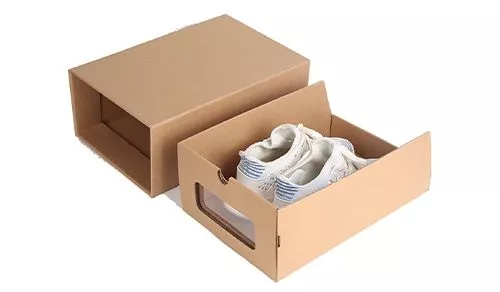 Well, these are the most basic shipping boxes. You can get them in a wide variety of sizes and colors. Most corrugated boxes will have an inner plastic liner to keep them from denting up the shoes too badly. Even better, they will also have a paper liner to keep your shoe from snagging on the fibers of the cardboard.
These types of boxes are inexpensive and very handy for shipping shoes. So, it will be best to ship your shoes in one of these boxes if you are not shipping an expensive or large pair of shoes. They will be able to get through the shipping process with less damage than other kinds of boxes.
Cardboard Boxes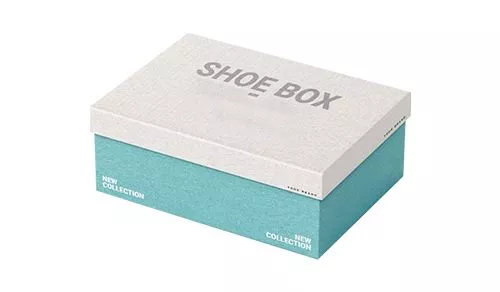 Cardboard boxes are sturdy rather than boxes made of paper. These kinds of shipping boxes are hard to bend and tear. Hence, cardboard boxes are great for shipping items that can't get damaged easily. Well, this makes them slightly better at protecting the contents than paper ones.
Handmade Wooden Shipping Box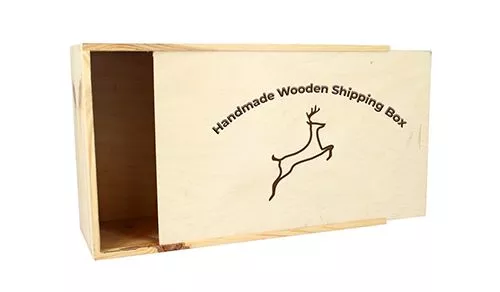 As the name suggests, these shipping boxes are made from thick pieces of wood. For sure, these boxes will give the best protection and security. These kinds of boxes often have great designs and logos on them. Plus, they offer more room for cushioning than any of the other kinds of shipping boxes.
So, if you need to ship an expensive pair of shoes that need a lot of protection, these boxes are for you!
Stationery Shop Shipping Box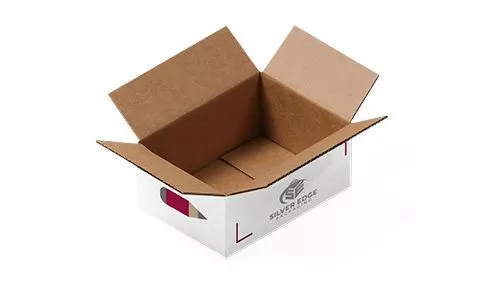 Another option is you can go to the stationery shop and buy a simple box. Then, you can cut down the box to size if you think it's too big for your shoes. However, you should make sure that the box isn't crushed or folded, as this will make it less sturdy.
Also, you can buy a sheet of cardboard from any store and use it as a top for your original shoe box. Yet, remember that you need to fold the top flaps down before installing your shoes. Otherwise, they will not fit inside properly.
So many options make it difficult for you to decide.
Well then, how about getting customized boxes for shipping your shoes?
Yes, you can get them from professional suppliers, such as Silver Edge Packaging.
What to Look for in the Best Box to Ship Shoes?
Of course, you can get easily get custom luxury shoe boxes made to your measurements. However, it's a good idea to know what you're looking for when you're choosing them.
So, have a look at important factors to look out for below!
Make sure the box is perfect
Avoid a box that has already wrinkled or creased, as this will weaken the strength of the box. Also, you need to make sure that there is no tape before your wrapping paper is on. Yes, this may leave adhesive marks on your product once it arrives at its destination.
There are different materials for boxes to ship shoes. Even though it depends on what you're using them for, the most popular material is cardboard. This material is lightweight and affordable but also sturdy enough to protect your shoes.
Some people forget about what they should put inside their cardboard shoe boxes. So, remember that your shoes need as much cushion as possible. Thus, you need to keep them as well-packaged as possible as well. Inside the box, you can place some old newspapers or throw cushions. Yes, these materials will protect your shoes from being damaged. Better yet, they can throw off the weight so that you pay less for shipping.
What Are the Best Ways to Ship Shoes?
So, can you ship shoes in a shoe box?
Yes, of course, you can!
When shipping a shoe box, you must consider the package's size and weight. Generally, you should use a sturdy box slightly larger than the item being shipped. This way, you can prevent your shoes from shifting during transit.
Check out the tips below!
Use Packing Peanuts or Crumpled Paper
If you're using a box that doesn't have a lid, you can line the bottom of the box with packing peanuts or crumpled paper. Trust me, these materials will help to protect your shoes from impact and movement during shipping.
Place Your Shoes in the Box
Remember to carefully place your shoes in the box. If you need to ship multiple pairs of shoes, you should wrap each pair individually. By doing this, you can prevent them from rubbing against each other and getting damaged in transit.
Fill the Box with Packing Materials
Once your shoes are securely in the box, you should fill any empty space with packing material. Packing peanuts, crumpled paper, and bubble wrap will be good for this.
Seal the Box
Now seal your box with packing tape. Also, you should make sure to reinforce the seams and corners of the box, as they are the weakest points. Or else, you can also use duct tape for an extra level of protection.
Address the Box
Make sure to include the recipient's name, address, and phone number. If you're sending your shoes internationally, you will also need to include a customs form.
Choose a Shipping Method
The most important part of shipping your shoes safely is choosing the right shipping method. Basically, there are three main shipping methods for shoe boxes: air, ground, and express.
Air shipping is the fastest option but, of course, it is also the most expensive. Meanwhile, ground shipping is cheaper, but it might take a few days longer. On the other hand, express shipping is somewhere in between and is a good option for most people.
Ship the Box
Once you select the right shipping method, it's time to ship your shoes. First of all, you should take the box to your local post office or shipping company Then, let them take care of the rest. However, don't forget to get a tracking number so that you can track the progress of your shipment.
Is There Any Cheapest Way to Ship Shoes with Box?
When it comes to shipping your shoes with a box, there are some cost-effective tips that you can follow.
Here are some tips that you can consider!
Choose the right shipping box
Get a box that is slightly larger than the shoe box. In this box, you can accommodate additional cushioning and packing material. Using corrugated boxes is a very good idea here.
Remember to wrap each box in bubble wrap or packing paper. This will protect them from damage during transit and, of course, avoid the cost of product return.
Don't forget to use crumpled paper or bubble wrap to fill any empty spaces in the box. By doing this, you can prevent your shoes from moving around during transit.
Use poly mailers or bubble mailers
Yes, these mailers are cost-effective packaging options you can also choose!
Wrapping Up
Without any doubt, shipping shoes safely can be quite challenging. However, by choosing the right shoe box and following the right methods, you can safely ship your shoes. So, make sure you follow the tips above to ensure your shoes remain perfect when they reach their destination!