So you have spent time creating a high-quality product that meets the expectations of your target audience. Yet, now you are still wondering how you can differentiate yourself from the market competitors. We know that it is the highly competitive and crowded market every single brand needs to face today. In this context, excellent boxed packaged goods are the best way to reach the goals you set for your brand. This post will let you know things to consider when designing your boxes using the right method.
Think About Your Product Specification Before Designing Your Boxes
Whether you admit it or not, custom boxes will be the best tool to help you gain brand awareness. At the same time, these boxes open up the opportunity to give your brand a more professional look. However, the most important thing when getting these boxes is to protect your valuable products from damage.
Therefore, before you start designing your boxes, you need to answer a few questions about your products.
What types of products will you need to pack and deliver safely in the boxes?
Are your products fragile?
Do you think your products will need additional protection?
Do you understand the accurate dimensions of your products?
Understand Your Target Audience When Designing Your Custom Design Mailer Boxes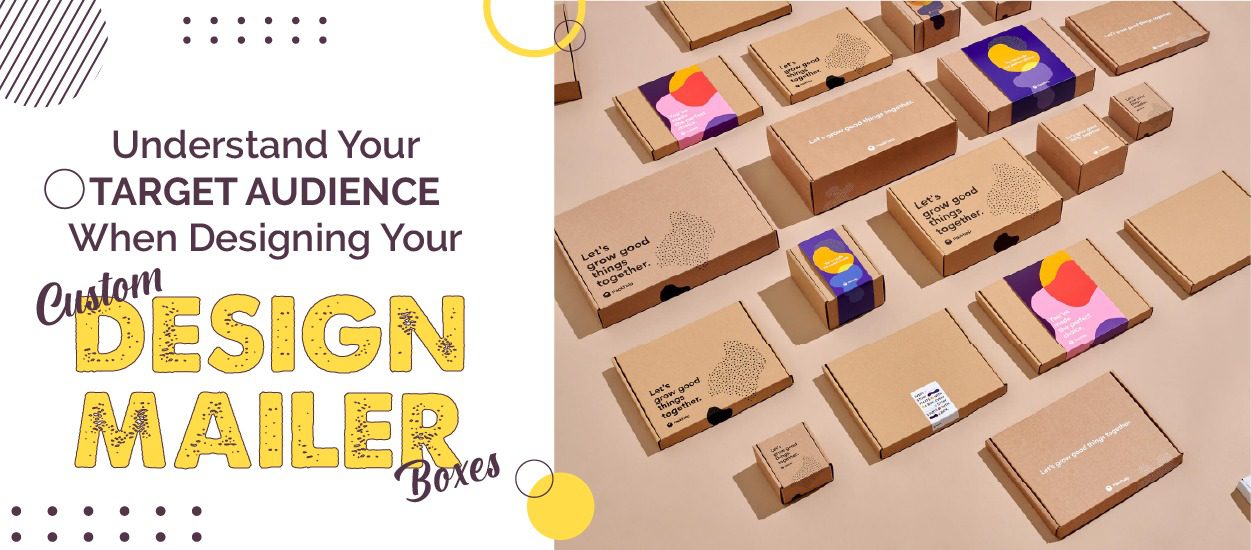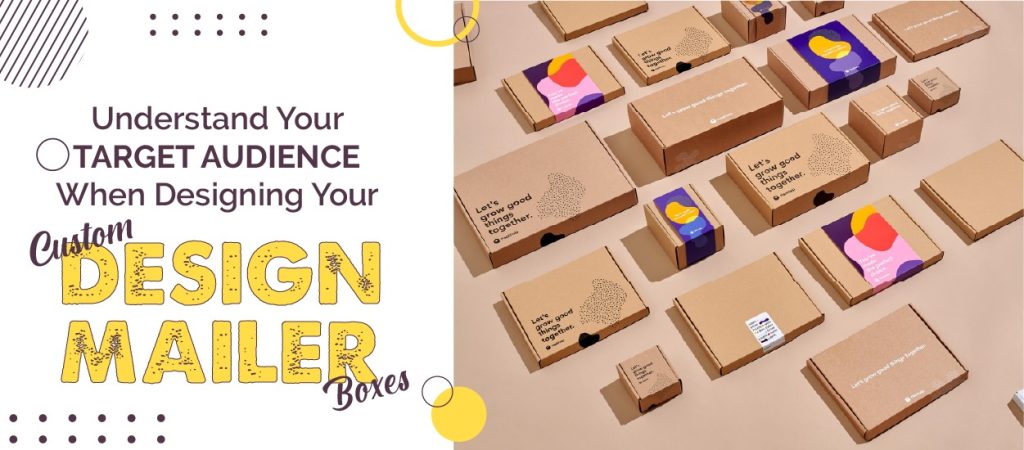 Another thing you should do before designing exceptional custom mailer boxes is understanding your target audience. You can spend time and do market research. This will be an integral part of knowing your target audience. In addition, as a brand owner, you need to be more knowledgeable about your products along with the benefits.
When learning about your market customers, learn about customer demographics such as:
Age
Occupation
Gender
Average income
Likes and dislikes
For example, you can combine bright colors and fun designs when offering children's toys and games. On the other hand, when marketing to executives, soft and elegant colors will definitely work perfectly.
Think About How Do You Sell Your Boxed Packaged Goods?
Yes, the way you sell your boxed packaged goods can eventually make a big impact on the packaging design. For example, if you are running an e-commerce brand that delivers its goods frequently, you need to choose durable packaging. This packaging will have to meet all the shipping standards. On the other hand, if you sell your goods at retail stores, you need to make the boxes appealing. By showing how different your products are, you can make them stand out on any retail shelf.
How Durable Your Custom Design Mailer Boxes Should Be?
Custom design mailer boxes are usually essential for businesses transporting products to their customers. If you run a business that requires consistent delivery, you need to find an efficient way to maintain your delivery process. Much better, you will want to buy the right boxes to save your time.
In addition, these durable boxes are ideal for providing safe transportation and convenient delivery. If designed properly, these boxes will serve as the best promotional tools. In the end, these boxes will help increase your brand's efficiency.
Choose the Right Packaging Material to Pack Your Boxed Packaged Goods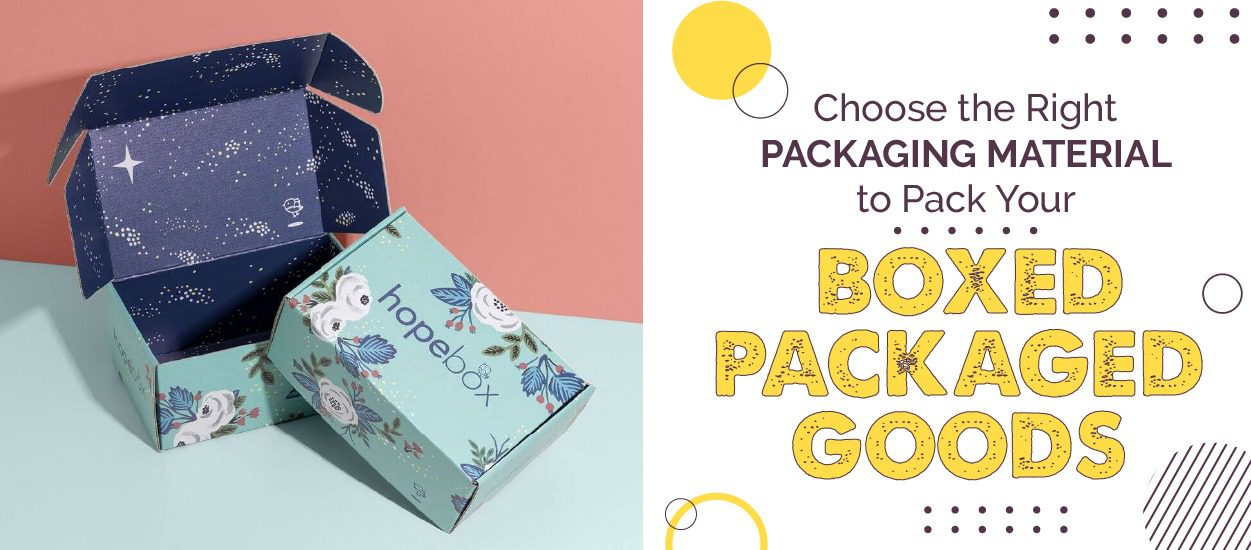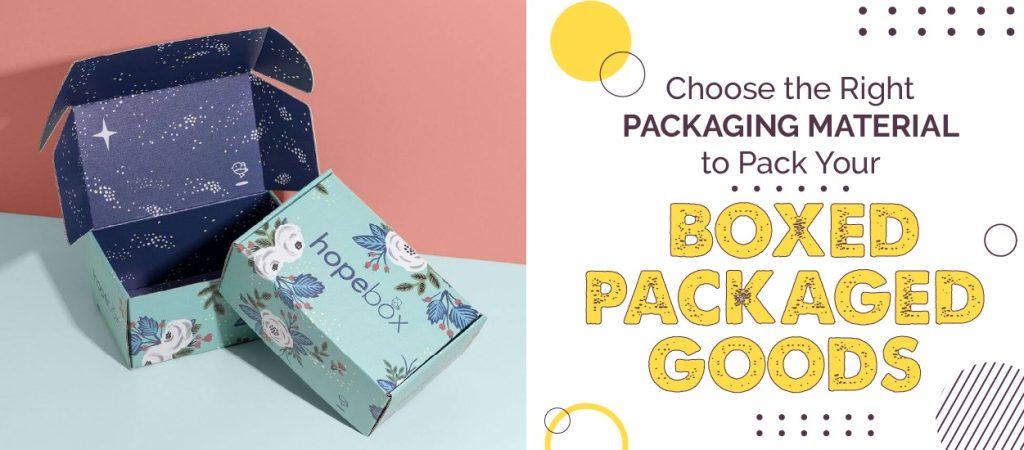 Try to check out what your competitors are doing when choosing the packaging material to pack your boxed packaged goods. If you notice that they all are doing the same thing, there should be a good reason for that. If you want to stand out from the crowd, consider all options before deciding on the packaging materials.
For example, if you want more protection for your product, you can select rigid boxes. Alternatively, you can use kraft or cardboard to display your products on the shelves beautifully.
Another thing to consider is your budget. If you are selling low-cost products, you should choose simple packaging that reflects your brand equity. On the other hand, if you want to present your product exclusively, you need to spend more on your product packaging.
The Essential Details Are ESSENTIAL
You will need fascinating and genuine boxed packaged goods to attract more customers. Keep in mind that you can customize your bespoke boxes' color, design, size, style, and shape. You can also further decorate the boxes if you wish. To enhance the aesthetics of the boxes while maintaining durability, the essential details are ESSENTIAL.
What essentials do you need to print on the boxes?
Product name and details
Relevant images and lively graphics
Your company name along with your unique brand logo
Other important details you want customers to know
Determine the Accurate Shape and Size of Your Boxes!
In any type of industry, we can see custom boxes of various shapes and sizes. Yes, it can be very challenging if this is the first time for you to design the boxes. Choosing the accurate shape and size for your boxes can be very difficult. You certainly want to ensure your packaging boxes are strong enough to protect your product in transit. On the other hand, you need to ensure the boxes will not be too large or heavy either for convenient shipping. Of course, you don't want them to take up too much space and require more cost.
Customization allows you to design the right boxes for your products. For shapes, you can choose from a variety of options, including:
Square shape
Pillow shape
Pyramid shape
Rectangle shape
Cylinder shape
And other types of shapes and sizes you want
Know the Layers in Packaging
Keep on reading! When designing your packaging box, there are two layers of product packaging to understand. What are they?
External Packaging
The external layer of packaging is the one that protects your products from any damage. This external side of packaging is the first thing customers will see when viewing your product. You can apply your creative ideas to this part. Better yet, you can also add your unique brand logo and creative designs. These branding elements will highlight your brand in impressive ways.
Internal Packaging
This internal layer protects your product inside the packaging box. If you need to deliver your product, this inner layer will protect your product inside from scratches and damage.To give extra product protection, you can use internal packaging materials such as tissue paper, bubble wrap, or packing peanuts.
Consider the Purpose
What is the main purpose when using packaging for your boxed packaged goods? The packaging is supposed to help customers understand your product, right? In this regard, in addition to your company name and brand logo, you should also include a product description.
For example, if you are selling some grocery items, you need to provide a complete list of ingredients and nutritional value. Remember to use a font style that is easy to read.
What Makes Custom Design Mailer Boxes Perfect?
Yes, there are many reasons why customers still prefer to receive emails. Even in the digital age, it is very easy to forget the importance of physical products. You will feel unique and special when you receive the ordered item by email. The sad thing is that many brands underestimate this by using low-quality boxes in their marketing efforts. Even so, the boxes may be lost when shuffling.
Exclusive custom luxury mailer boxes will not cause the above scenario. Instead, these boxes will help to stand out more than other standard boxes. Mostly, these boxes are made of cardboard and corrugated packaging materials. These packaging materials effectively increase brand awareness over traditional plastic alternatives. In this way, these boxes will fully master the shipping process. In addition, they will effectively shape a reliable brand image.
Choose Defensive Boxes at Competitive Prices
When it comes to delivering your boxed packaged goods, you will definitely not want them to arrive damaged. The main problem of using standard boxes is that they are not durable enough to protect your products . In this case, they will not provide strong protection for product safety. Well, you know that you will only disappoint your customers if your product arrives damaged.
This is why it is important to protect and preserve your products all through the shipping journey. Defensive boxes will be ideal for solving this problem. Another thing to note about these boxes is that they come at inexpensive rates. Most importantly, these boxes can also be 100% recyclable! Well…
Wrapping Up
Your valuable boxed packaged goods deserve valuable treatment. This is only one of the convincing reasons for you to design the right boxes. The ideal boxes will pack, display, and deliver your products perfectly in any situation. So, if you are excited to get excellent boxes for your products, you can always rely on Silver Edge Packaging!